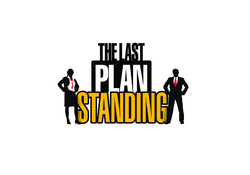 Nicholson Kovac was founded by entrepreneurs who understand the important role that marketing communications plays in helping businesses to grow and prosper
Kansas City, MO (PRWEB) November 16, 2010
In honor of the agency's 30th anniversary and Global Entrepreneurship Week, Nicholson Kovac invites U.S. entrepreneurs and small business owners to compete for a once-in-a-lifetime opportunity – an integrated marketing communications campaign to launch their business. By submitting a one-minute video, entrepreneurs will have a chance to explain why their new product or service is relevant and ingenious, and why Nicholson Kovac should deem it worthy as "The Last Plan Standing."
"Nicholson Kovac was founded by entrepreneurs who understand the important role that marketing communications plays in helping businesses to grow and prosper," said Pete Kovac, president and CEO. "History shows that entrepreneurs can thrive in a flagging economy and in fact may be the key to bolstering it, and Nicholson Kovac would like to lend its proven marketing communications expertise to help 'The Last Plan Standing' winner succeed."
From today through the end of the year, Nicholson Kovac will be accepting entries at http://www.lastplanstanding.com. The site includes a video message introducing the contest, eligibility requirements, contest rules and the online form to submit a video presentation and more. Nicholson Kovac will choose up to 30 videos and post them on "The Last Plan Standing" site, via "The Last Plan Standing" YouTube page.
Once the top 30 videos are posted, contestants are encouraged to ask their friends, family or coworkers to support them by voting on the contest website. The videos with the most votes will move on to the Top 10 and those contestants will be asked to submit further information about their product or idea. After review by a panel of Nicholson Kovac professionals as well as business leaders, the field will be narrowed to the Top Three.
The Top Three contestants will be flown to Kansas City to present their idea and business plan to a panel of judges. The winner will be determined based on the panel's input and votes by followers. Contestants and followers can receive updates about the contest by following The Last Plan Standing on Twitter.
In early 2011, Nicholson Kovac will conduct a live webcast to announce the winner of "The Last Plan Standing," who will receive a fully integrated marketing communications campaign for their new business venture.
To be a part of this unique opportunity, visit the contest website for information on how your new product or service could be named "The Last Plan Standing."
About Nicholson Kovac, Inc.
Nicholson Kovac, Inc., an integrated marketing communications company, is counted among the top independent advertising agencies in the country and serves national and global brands. At the heart of Nicholson Kovac's work is Relevant IngenuitySM, a proprietary process of discovering the relevant issues long before the search for creative solutions begins. The result is smarter, more efficient communications that deliver measurable results for clients. For additional details, visit http://www.nicholsonkovac.com or follow us on Twitter at http://twitter.com/nicholsonkovac or http://www.facebook.com/NicholsonKovac.
# # #