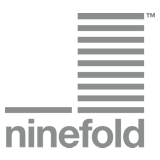 It's exciting to be the first cloud computing company to offer Australia's only third availability zone.
Sydney, NSW (PRWEB) October 03, 2012
Ninefold, Australia's Cloud, has today become the first cloud services provider in Australia to offer customers a third availability zone through its anchor tenancy in the new Macquarie Telecom Intellicentre 2 (IC2) $60m data centre.
Ninefold's significant investment supports customer demand for failsafe uptime and risk mitigation among cloud forward developers, start-ups and digital agencies; safe in the knowledge that their data is secure in Australian owned and based facilities. Ninefold's customers value the benefits of a multiple zone strategy when deploying their applications into production.
Ninefold's IC2-based third Availability Zone (AZ) provides customers with a simple, self-service solution that empowers them to architect their virtual infrastructures across multiple physical infrastructures and geographies for the purposes of high availability (HA), disaster recovery (DR) or business continuity (BC) solutions. Ninefold engineers have commenced the build of the IC2-based facility which will be open for private beta mid-November with the full launch scheduled before Christmas.
"It's exciting to be the first cloud computing company to offer Australia's only third availability zone. As part of our continued expansion, we continue to invest and offer cloud forward developers, start-ups and digital agencies the most advanced and flexible cloud computing technology available," said Peter James, Chairman and Co-Founder at Ninefold. "We're delighted to take anchor tenancy in Macquarie Telecom's state-of-the-art Intellicentre 2 data centre facility."
Unveiled by Prime Minister Julia Gillard in September, IC2 is Australia's most advanced high security data centre. The 20,000 square metre facility is the solution to rising IT and power costs, and will offer Ninefold cloud computing customers resilience, high security and advanced green credentials.
Ninefold's third Availability Zone allows customers to architect with greater redundancy to ensure the best-possible availability of their website, application or service and provides an additional safeguard for customer data. Ninefold's support teams can help set up and configure for maximum effectiveness across zones.
Getting started in this multiple zone environment is simple and easy to provision in minutes, and Ninefold is offering a free consultation to those who would like to learn more. For more information or to book a free consultation, please visit http://ninefold.com/cloud-architecture/cloud-availability-zones/.
About Ninefold
Ninefold is Australian public cloud computing and storage with locally stored data, free local support, self-service flexibility and low latency. This allows you to provision Australian virtual dedicated servers and virtual machines - scaling up and down when needed – and only paying for the resources you use.
Sign up in seconds. Start using in minutes. Benefit for years.
Ninefold.com
@ninefold
Ninefold is a registered trademark.
For more information, please contact:
Dana Dobbie
Progressiva Public Relations
Tel: +61 416 072 625