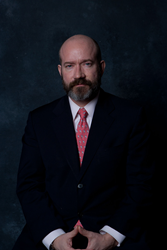 Trademark is about business reputation, whereas copyright tends to impact the integrity of artworks and, ultimately, the integrity of 'art' itself.
NEW YORK (PRWEB) November 10, 2018
On October 30, 2018, the Dramatists Legal Defense Fund (DLDF) submitted an amicus curiae brief to the Ninth Circuit in support of a trial decision that authors of "Jersey Boys" did not infringe the copyright of an unpublished biography. Corbello v. Valli et al., Case 17-16337, United States Court of Appeals for the Ninth Circuit.
"It really comes down to a doctrine called 'copyright estoppel,'" said David Faux, Of Counsel to the DLDF and principal to the Law Office of David H. Faux, P.C.. Copyright estoppel means that nonfiction authors, including biographers, cannot market their works as true, but retract those claims later." As Dave Faux, intellectual property attorney, explains, neither facts nor ideas based on those facts are protected by copyright, only the expression of those facts. Courts do not allow authors to use the sheen of truth as a mere marketing tool, only to recant once a subsequent author has relied on those claims.
"Even with books where the initial author claimed the ideas were channeled by alien beings," says Faux, "the author can't retroactively claim that it's ridiculous for people to believe in aliens or channeling. The Courts have said that if you make truth claims, then people are allowed to rely on those claims and incorporate those facts and ideas into their own work without fear of violating someone's creative property."
Amicus Curiae means "Friend of the Court," and such friends are non-parties to court cases that offer expertise in a particular area. While Faux co-authored this Ninth Circuit brief, he has authored others, including one on the Fair Use defense recorded in the Second Circuit.
Whether dealing with trademarks or copyrights, Faux explains, it's important to know both what to protect and where your intellectual property ends, its experience in copyright is extensive. "Trademark is about business reputation, whereas copyright tends to impact the integrity of artworks and, ultimately, the integrity of 'art' itself. All intellectual property is of high value to its owner," says Faux. "But history, facts, ideas: these things belong to all of us."