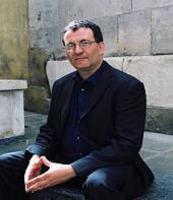 I believe we've now made professional coaching and mentoring accessible enough for ambitious individuals anywhere to benefit from it
(PRWeb UK) March 23, 2009
PPI Business NLP, one of the UK's foremost NLP training companies has launched a brand new One to One Coaching and Mentoring Service. The service is focused on helping ambitious individuals to achieve their personal and professional goals, PPI are offering this unique service via the Internet, making it accessible to anyone.
Lead Trainer and Coach Michael Beale said, "In the past, we've focused on helping the staff of our high level clients to achieve personal and professional success through NLP. Now we're moving forward to offer a more personal NLP training experience, a One to One coaching and mentoring service."
The Coaching and Mentoring service will allow individuals to benefit from the personal attention of a coach or mentor as they identify goals, negotiable obstacles, remove barriers and achieve the personal and professional success that they're seeking.
Beale says, "When committed, ambitious individuals want to achieve a specific goal, they choose NLP Coaching, and we help them reach that target. When successful, ambitious individuals want to achieve more, when they want to surpass their current position, when they want continued success, they choose NLP Mentoring, and we help them with that journey."
Many individuals qualify for up to TWO free taster sessions
Using Skype, anyone, anywhere in the world can undertake NLP coaching or mentoring with PPI Business NLP.
The Coaching/Mentoring Packages start for as little as £200 per month
Beale added, "I believe we've now made professional coaching and mentoring accessible enough for ambitious individuals anywhere to benefit from it"
PPI Business NLP also offers Business Team Coaching services, for more information contact PPI on 01908 506563.
You can visit PPI Business NLP to read more about their Personal and Professional Performance Coaching and Mentoring at NLP Coaching and Mentoring
# # #