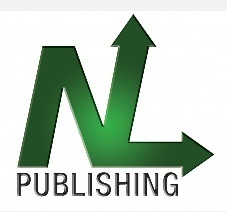 show the publishing industry that authors and publishers can truly partner in this world and that there is a third option that solves the economical injustice of traditional deals
San Diego, CA (PRWEB) December 29, 2010
No Limit Publishing Group and best-selling author Steve Farber announced today a signed unprecedented deal following Farber's high five-figure repurchase of all rights to his best-selling leadership books Radical Leap and Radical Edge from Kaplan Publishing.
"We are extremely excited to sign such a prolific author to our thought Leader imprint and show the publishing industry that authors and publishers can truly partner in this world and that there is a third option that solves the economical injustice of traditional deals, while simultaneously solving the myriad of quality, marketing and distribution issues with authors who choose to self-publish," said Chris J. Snook, Editor-In-Chief of No Limit Publishing, following the deal signing on December 23 in San Diego, Calif.
"The Farber Deal" will consist of a co-investment by each party, a lucrative author-buyback provision, 50/50 split on net royalties for both digital and print formats and worldwide distribution rights for No Limit Publishing for a minimum of three years with renewals.
Farber has joined a growing list authors who are contracting with No Limit Publishing's proprietary Rising Author Modern Media Platform (RAMMP) program at an undisclosed sum. As part of RAMMP, No Limit Publishing Group will provide a complete multi-media, print and digital publishing and distribution plan estimated at a mid six-figure development level.
Farber commented today, "I couldn't be more excited to have signed with a publishing company that not only understands the way books need to be packaged, bundled and sold in today's marketplace, but can also provide the intimate personal attention and shared passion and enthusiasm for helping me build my brand and business. I am very happy with my choice and excited about a mutually profitable future with No Limit Publishing."
For more information on The No Limit Publishing Group or Stever Farber please contact Kandi Miller at 480.699.4756.
About No Limit Publishing Group
The No Limit Publishing Group reaches out to thought leaders, authors and aspiring writers, who are either frustrated by the traditional publishing model or overwhelmed and under-served by the self-publishing option. No Limit Publishing provides a venture-based, full-service mechanism to position, productize, promote and profit with their authors across modern media platforms, filling the gap in the current publishing marketplace for authors seeking to profit and connect with the world's readers.
###