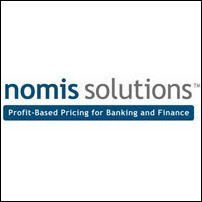 Pricing from a European/Global Perspective
London, UK (PRWEB) May 15, 2008
Nomis Solutions, the leader in Profit-based Pricing for banking and finance, today announced that Dr. Robert L. Phillips, founder, chief science officer, vice president of research and development will be instructing a two-day intensive workshop on "Pricing and Revenue Optimisation." The workshop is one of five certification workshops hosted by the Professional Pricing SocietyTM as part of the "Pricing from a European/Global Perspective" programme, where participants can learn from the most knowledgeable pricing faculty in the world. The workshops will be held at the Hilton London Metropole, London on June 10-11, 2008.
"The application of mathematical analysis to optimise pricing has become increasingly important across many industries, including banking and financial services, which is the most recent industry to undergo rapid adoption," said Dr. Phillips. "During this workshop, participants will learn how these innovative pricing approaches are actively being used to improve performance and increase profit and volume."
During this workshop, Dr. Phillips will provide a comprehensive introduction to concepts, theories and applications of pricing and revenue optimisation, with illustrations across multiple industries. Participants will gain an understanding of the dynamic nature of pricing problems, the critical role of price differentiation and supply constraints, and the techniques that can be used to calculate and update optimal prices.
"We are thrilled to have such a distinguished group of pricing experts from around the world for this workshop series to exchange cutting edge pricing strategies, tactics and technology. Our mission is to nurture a growing community of pricing professionals committed to disseminating pricing expertise throughout the business world," said Eric G. Mitchell, president and founder of The Professional Pricing Society.
Dr. Phillips lectures at Stanford University Business School and has served as a visiting professor at the Columbia University Graduate School of Business. He is the author of the award-winning book Pricing and Revenue Optimization, which will be provided to all workshop participants. He has published widely in such journals as the Risk Management Association Journal, Management Science, and Mathematical Programming. He is a senior editor of the journal Production and Operations Management Systems and an associate editor of Operations Research.
As the forefather of pricing and revenue optimisation, Dr. Phillips, has helped leading companies optimise price and revenue within a wide variety of industries over the last 15 years. Dr. Phillips founded Nomis Solutions in 2002 to help financial services firms use pricing analytics, optimisation and execution to improve profits and market share by better understanding of how customer preferences impact product and portfolio performance. Currently he is responsible for ensuring that Nomis Solutions' analytics continue to be best-in-class and generate the highest level of value to customers. He is also responsible for leading Nomis Solutions' cutting-edge research and development efforts.
To find out more about the two-day Pricing Certification Workshops and to register, please visit http://www.pricingsociety.com
About Nomis Solutions
Nomis Solutions is the recognised leader in Profit-based Pricing for banking and finance. Powered by pricing optimisation technology, Profit-based Pricing is an advanced approach to pricing that provides the insights, automation and capabilities necessary to use pricing as a strategic lever to achieve performance objectives and implement price changes more dynamically and frequently. The award-winning Nomis Price Optimizer™ Suite including Nomis SmartRanges™ and the Nomis Offer Optimizer™ is a set of business solutions that combines pricing analytics, optimisation, and execution into a comprehensive pricing strategy and process.
The suite includes specific solutions for personal lending, motor finance, mortgage, cards and deposits. Each solution delivers quick time-to-benefit, increases profits and market share by 10-20%, and provides valuable insights about how customer and/or broker preferences impact product and portfolio performance through a consistent, repeatable and efficient pricing process that supports compliance. Select customers include Abbey, AmeriCredit, Ford Motor Credit Company, GE Money, HBOS plc, Royal Bank of Canada, and Washington Mutual Bank. Nomis Solutions is headquartered in San Bruno, CA, USA, and in London, United Kingdom. Visit http://www.nomissolutions.com or contact us at info @ nomissolutions.com or +44 2070318274.
Nomis Solutions and the Nomis Price Optimizer Suite are trademarks or registered trademarks of Nomis Solutions, in the United States and in other countries. Other product and company names herein may be the trademarks of their respective owners.
###