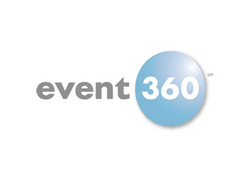 I've been concerned for quite some time about the changing communication environment and if we would still be able to effectively reach our members in the future
Chicago, Illinois (PRWEB) September 19, 2007 -–
Last night, at the Non-Profit Times gala in Washington, DC, Event 360 and THINK360 announced that Event 360 is now the exclusive distributor of THINK360's product line to the nonprofit sector.
THINK360's product line includes THINKDesktop Delivery™, an advertising medium that was featured at last night's gala. THINKDesktop Delivery™ is a state-of-the-art communication tool that allows organizations to reach their constituents on a regular basis, outside of the boundaries of e-mail or direct mail, through a proprietary mechanism that does not require a web browser or e-mail client. This means that THINKDesktop Delivery™ is not vulnerable to filters, ad blocking or image stripping and organizations will never have another competing message appear over theirs. Regular content is targeted to the recipients to help foster their relationship with the organization, providing daily stewardship to the organization's most loyal supporters. This allows non-profits to develop a trust with their donor base, rather than approaching them only in time of need.
This relationship allows Event 360 and THINK360 to work with non-profit organizations to build their brand, engage constituents and increase donor loyalty in a more comprehensive and meaningful way. The combination of Event 360's event and consulting services and THINK360's loyalty and communications products will allow non-profit organizations to extend the reach and impact of their events.
Event 360 and THINK360 are providing the Non-Profit Times with this innovative communications tool. "I've been concerned for quite some time about the changing communication environment and if we would still be able to effectively reach our members in the future," comments John D. McIlquham, president of Non-Profit Times. "Then I was approached by THINK360 with a unique solution that assured me that our message wouldn't get lost in the e-mail inbox."
Event 360 is a trailblazer in experiential programming. Their experience and depth of knowledge of the non-profit sector positions them on the cutting edge of communication technology. The agreement with THINK360 allows Event 360 to help non-profit organizations utilize technology to create meaningful experiences with their donors and constituents.
About Event 360, Inc.:
Founded in 2002, Event 360 helps organizations translate their missions into action, primarily through experiential programming. They believe that one of the most powerful ways for an organization to interact with its current constituent base and reach out to new audiences is by immersing them in an interactive experience. For more information, visit http://www.event360.com.
About THINK360:
THINK360 is changing the way organizations communicate by combining traditional marketing with innovative strategies, unique online applications and advanced interactive communication technologies. They help organizations reinforce both their message and brand by creating excitement and immediacy with their customers. THINK360 supports over 1,400 clients worldwide. For more information, visit http://www.think360.com.
Contact:
Rachel Armbruster, Vice President of Development
Event 360, Inc.
(512) 266-3730
event360.com
###