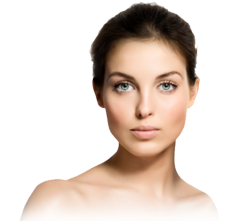 San Francisco, CA (PRWEB) November 28, 2012
Spahub.com is revealing the top five most expensive non-surgical facial procedures listed on its website. For spa goers eschewing the idea of surgery, the cosmetic industry has brought forth a variety of methods and options. Some of these procedures are used by celebrities, but not everyone has their budget. Spahub.com has compiled a quick look at five treatments that average out at the highest cost for the youngest looking results, according to the users who submitted their reviews.
1. Refirme: $2,750
This procedure aims to address the issue of sagging skin. Many people in their 60's and 70's are living with the signs of aging and dry skin. Refirme tries to not only reduces thick and thin lines, but give it a "toned" look as well.
2. Fractional Laser Resurfacing: $2,600
Some of the patients who have undergone this procedure cite a failure of expensive creams to do the trick. Fractional Laser Resurfacing was their next step in an attempt to remove sun spots and reduce lines and wrinkles around the mouth using lasers.
3. ProFractional Laser Skin: $2,500
Those in need of a more aggressive procedure to treat pock marks, scars from acne, acne problems, and wrinkles have received this treatment. A laser microbeam is used to even out the surface of the skin without damaging it.
4. Thermage®: $2, 113
There are many user reviews about this treatment which restores the elasticity to aging skin. This procedure has been done, not only on the face, but also on the thighs and buttocks to remove or reduce cellulite. Thermage uses a uses radio frequency energy to tighten existing collagen for a youthful glow.
5. Portrait® Plasma Skin Regeneration: $1,800
Using thermal energy generated by the sun, this procedure forces the skin to rejuvenate itself, bringing newly repaired layers to the surface. Those with stubborn wrinkles or hyper pigmentation have sought this treatment out. A full treatment takes a little as 30 minutes.
Spa goers should keep in mind that some of these procedures require more than one treatment over a span of 12 months. And, prices are going to vary by region. But it's always advised to research the right physician and treatment with a professional, or two, before scheduling an appointment. Those contemplating one of these procedures can read the full user reviews of each of these treatments at SpaHub.com.
About Spahub.com
Spahub's mission is to create the largest Day, Medical and Getaway Spa Directory in the world. They strive to make the site a comprehensive place to learn about the different services spas provide. The goal is to provide every visitor an effective tool to quickly locate and explore a spa's amenities before taking one step out the door.