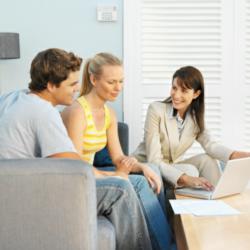 North Hills, Ca (PRWEB) August 27, 2012
In recent years, many North Hills real estate owners who could no longer pay their monthly mortgages performed a short sale of their home, rather than have it go into foreclosure. A short sale occurs when a property is sold and the lender agrees to accept less money than is actually owed on the property.
But why would someone try to short sell their home? Isn't it easier just to let the home go into foreclosure and walk away? For those who qualify, a successful short sale is much more preferable than a foreclosure -- for many, it's making the best out of a bad situation.
Who Should Consider a Short Sale
To qualify for a short sale on North Hills real estate, the seller must meet the following requirements: (1) The value of the mortgage is higher than the current value of the home; (2) the home is at risk for default due to hardship; and (3) the seller's hardship must be legitimate (bankruptcy, death, divorce, medical emergency, unemployment, and so on).
Basically, if the home owner is paying for an overpriced mortgage on an "underwater" property that they can't afford, then the bank might agree to a short sale because it is often cheaper than a foreclosure.
An Example of a Short Sale
Six years ago, John Doe decided to purchase one of the many North Hills homes for sale. John and his lender agreed on a $400,000 mortgage, but soon afterwards the housing bubble burst. John's recently purchased home is now only worth $300,000.
John decides to try and wait it out for a few years, but the value of his home only recovers to $350,000. In 2012, John has a death in the family and then loses his job. He realizes that he can no longer afford to pay the $400,000 mortgage on his home worth $350,000.
John hires a specialized North Hills real estate agent and then approaches his lender with an offer to short sell his home for $350,000. After many negotiations and a lot of paperwork, the lender agrees to the short sale, and John is off the hook for the $50,000 difference.
With the short sale, John has effectively made the best of a bad situation.
Benefits of a Short Sale
There are three main benefits of a short sale: (1) It arguably hurts credit less than a foreclosure; (2) it allows the seller to buy a new home sooner than a foreclosure; and (3) it comes at little to no cost to the seller.
While there is some debate regarding distressed North Hills homes for sale, it is generally agreed that the credit impact of a short sale is preferable to that of a foreclosure. In the past, short sales were only allowed after several mortgage payments were missed, and this delinquency resulted in damaged credit.
Nowadays, however, many more lenders are allowing short sales before any mortgage payments are missed -- effectively cutting the problem off at the pass, thereby minimizing damage to the seller's credit report.
Another great benefit of a short sale is that the seller is often able to purchase another home within 1 to 3 years. This is greatly preferable to a foreclosure, which stays on a credit report for 7 years.
Lastly, a successful short sale will cost the seller little to nothing. The lender is required to cover all selling expenses such as title insurance, attorney fees, and agent commissions. In addition, any home repairs and renovations will often be covered by the buyer.
Potential Pitfalls of a Short Sale
One of the biggest potential pitfalls of a short sale is when the home is successfully sold for less, and yet the lender still attempts to collect on the difference through a deficiency judgment.
For illustration purposes, let's say that John did a short sale on his home with the $400,000 for $350,000. If John has bad legal representation, his lender could attempt to get the last $50,000 from him by means of a deficiency judgment.
Luckily though, California recently passed a law -- known as SB 931, effective January 1, 2011 -- that protects sellers from deficiency notices on their first mortgages. For those with a second mortgage, however, the law does not stop a second lender from issuing a deficiency judgment. In addition to these issues of deficiency, there are also tax consequences to consider when performing a short sale.
It's easy to see that this stuff can get complicated fast. North Hills real estate owners who are considering a short sale need to contact Red Blue Realty today for professional guidance and support.
Website: RedBlueRealty.com
Email: Contact (at) redbluerealty (dot) com
Phone Number: 1 - (855) 66-RBREALTY or 1- (855) 667-2732
Get social with Red Blue Realty on Facebook and Twitter!