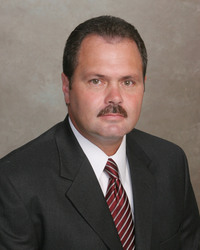 More than 100 employees hired were already living in this local area. A strong number of them already had correctional or law enforcement experience, which was a benefit to my management team.
Gainesville, Ga. (Vocus) October 7, 2009
The North Georgia Detention Center is officially operational, according to an announcement by CCA, the correctional management provider who is partnering with U.S. Immigration and Customs Enforcement (ICE). The 500-bed facility began receiving an initial population of detainees last week.
With 131 current employees, the facility expects to hire an additional 35 staff by year's end, according to Warden Stacey Stone. The warden says that approximately 80 percent of the employees are residents of Hall County or surrounding counties. "More than 100 employees hired were already living in this local area. A strong number of them already had correctional or law enforcement experience, which was a benefit to my management team."
Stone says the remaining new employees transferred from other CCA facilities around the country, hired for their specific CCA correctional experience.
Stone said his team was very impressed with the quality of applicants from the North Georgia area. "The professionalism and the skill level of the large applicant pool we interviewed was, in my 14 years in corrections, the best I've experienced. We are extremely proud of the newly-hired team and believe we easily will be able to hire other qualified applicants."
The North Georgia Detention Center employs a wide array of skilled professionals. In addition to detention officers, the facility has nurses, a doctor and dentist, administrative staff in the areas of finance, training, safety, business and clerical, as well as maintenance personnel, case managers and program staff. Warden Stone said the facility offers competitive salaries and comprehensive benefits, with detention officers earning approximately $30,000 annually.
Upon hiring, all security staff underwent five weeks of paid training. Administrative staff was provided one week of paid training. Warden Stone says additional specialty training will be provided on an on-going basis, in addition to annual in-service training. "We already have completed training for 12 individuals who have committed to being on our facility Special Operations Response Team. This is an elite team of leaders," said Stone.
In accordance with normal operational procedures, CCA management anticipates the short-term immigration administration processing center will have a steady, methodical increase in the number of detainees over the next months. It is expected that the detainees will reside at the detention center for just up to two weeks, on average.
The North Georgia facility has committed to being active in the community. Warden Stone is finalizing his new Community Relations Committee, comprised of local citizens, law enforcement, elected officials and media. He will be hosting an initial quarterly meeting at the facility for this volunteer team. Additionally, the warden says numerous tour groups have visited the detention center in recent months, including media, elected officials, law enforcement and volunteer groups.
The facility continues seeking volunteers for chaplaincy services, especially bilingual individuals.
CCA, which leases the detention center (formerly the Hall County Jail) from Hall County, has made significant improvements to the space since March 2009, when the company announced its intent to operate. Warden Stone says an estimated $5 million has been spent on exterior and interior renovations and upgrades, including a new office building on the property for the 20 full-time ICE staff.
In terms of operational readiness, Warden Stone says he is exceptionally proud of his team, who has been following the strictest guidelines of national immigration detention standards. "We have been working closely with ICE in the past months to ensure we are ready for operations. ICE has completed a preliminary inspection. There are countless areas analyzed by our government partner, such as medical, food service, security operations, chaplaincy services, detainee programs, staff hiring and training, and detainee access to legal services."
The North Georgia Detention Center becomes the fifth facility to be operated by CCA in the State of Georgia. Currently, the company owns and operates two prisons on behalf of the Georgia Department of Corrections, the Coffee Correctional Facility in Nicholls and the Wheeler Correctional Facility in Alamo. Additionally, the McRae Correctional Facility in McRae is owned and operated on behalf of the Federal Bureau of Prisons, and CCA owns and operates the Stewart Detention Center in Lumpkin for ICE.
CCA says that, inclusive of the North Georgia facility, the company employees more than 1,500 correctional staff, with an annual payroll of $54 million. These employees are managing approximately 7,000 inmates and detainees. These CCA facilities pay more than $2.3 million annually in property taxes and more than $5.4 million annually in utilities.
"Our positive impact, for more than a decade, on the State of Georgia is considerable, in terms of bringing strong careers to hard-working Georgians and much needed taxes and local dollars," said Louise Grant, vice president of communications for CCA. "We are grateful to all the local communities which have been so supportive of our partnership prisons and detention centers."
About Corrections Corporation of America
CCA is the nation's largest owner and operator of government-contracted correctional and detention facilities, operating 65 facilities, including 40 company-owned, with approximately 86,500 beds, in 19 states and the District of Columbia. In addition to providing the residential services for inmates, our facilities offer rehabilitation and educational programs, including education, vocation, religious services, life skills and employment training and substance abuse treatment. Visit http://www.correctionscorp.com and http://www.ccacommunities.com .
###