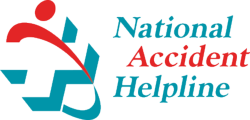 Movember is a great initiative for our business to get involved in
(PRWEB UK) 22 November 2012
NTFC visited personal injury claims company National Accident Helpline HQ in Kettering, Northamptonshire, where a number of staff have been sponsored to grow moustaches during November, and are pictured alongside Clive Platt and Kelvin Langmead showing off their facial hair.
Movember is responsible for the thousands of moustaches on men's faces in the UK and around the world throughout November, helping raise funds and awareness for men's health, specifically prostate cancer.
Women at National Accident Helpline were also doing their bit by sporting fake moustaches for a day.
Beth Powell, consumer director at National Accident Helpline, said: "We fully support Northampton Town Football Club's Movember campaign and we're incredibly excited about working with them to help raise money and awareness for prostate cancer. Movember is a great initiative for our business to get involved in. We're encouraging our employees to grow a moustache as well as take part in a number of fundraising activities we've organised throughout the month."
You can donate to Movember via the team's fundraising page.
Notes to Editors
About National Accident Helpline:
National Accident Helpline is the biggest and most experienced personal injury claims company in the UK and has been championing consumers' rights and providing access to justice since 1993.
About Movember:
During November each year, Movember is responsible for the sprouting of moustaches on thousands of men's faces in the UK and around the world.
Each Mo Bro must begin the 1st of Movember with a clean shaven face. For the entire month each Mo Bro must grow and groom a moustache. There is to be no joining of the mo to the sideburns (that's considered a beard), there's to be no joining of the handlebars to the chin (that's considered a goatee) and each Mo Bro must conduct himself like a true gentleman.