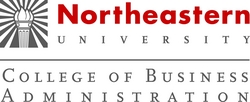 schools that are exceptional for specific reasons.
Boston, MA (Vocus) February 17, 2009
Northeastern University College of Business Administration (CBA) announced that its undergraduate program moved up 10 spots to be ranked 14th in the United States in the sixth annual ranking of top entrepreneurship undergraduate programs by Entrepreneur Magazine and The Princeton Review. CBA's entrepreneurship program also ranked second in New England on the list of top undergraduate programs.
More than 2,300 programs were evaluated in the 2008 ranking. All schools were assessed on key criteria in the areas of academics and requirements; students and faculty; and outside-the-classroom experiences.
"Our entrepreneurship program has a well-earned reputation for its cross-disciplinary teaching of entrepreneurship and innovation with programs that are exceptional in their content breadth and depth," said Peggy Fletcher, associate dean, undergraduate programs at Northeastern University's CBA.
According to Robert Frank, The Princeton Review's vice president of publishing, the ranking shows that while there are overall trends in undergraduate programs, each school offers something unique for students. Furthermore, he said that the ranking highlights "schools that are exceptional for specific reasons."
"Entrepreneurship as a teaching discipline is highly entrepreneurial at Northeastern," said Marc Meyer, Ph.D., Matthews Distinguished University Professor. "We have created unique courses to meet emerging market needs. For example, a new program in Social Entrepreneurship features groups of approximately 20 undergraduate students who are taken to emerging markets to engage in micro-finance lending to fledging businesses in remote villages. The students help these entrepreneurs build their businesses and create employment. There is a waiting line of students to go on such trips."
The Social Entrepreneurship offering is now in its second year. It has already sent teams of students to provide business assistance in emerging markets in South Africa and plans further expansion in Africa and the Caribbean.
Students of the CBA are also lauded for their innovative individual accomplishments that leverage classroom teachings into real world results. For example, undergraduate Dominic Coryell, senior finance/accounting major, was recognized by the Entrepreneur's Organization as the winner of the 2008 Global Student Entrepreneur Awards. As the CEO and partner of Garment Valet, Coryell was awarded the top prize for his high-tech laundry and dry cleaning service. Coryell beat out 26 undergraduate entrepreneurs from around the world and will receive more than $100,000 in cash and services. Additionally, 2004 CBA graduate John Ready was honored with the Small Business Administration (SBA) "National Young Entrepreneur of the Year Award" for 2008. Mr. Ready is the 27-year old co-founder of the Portland, Maine-based Ready Seafood (http://www.readyseafood.com) and Catch a Piece of Maine, a global lobster and seafood distribution company with over $10 million in annual sales.
Other distinctive CBA Entrepreneurship Program offerings include the Corporate Innovation program, a partnership with international business leaders such as IBM, EMC, Microsoft, P&G, Mars Incorporated, McKesson, and Honda that advances the concept of sustainable innovation through intrapreneurship and features courses, real world case studies, and activities.
The undergraduate entrepreneurship program is the fourth largest major in the college. Its faculty includes both executive professors, who teach full time following successful careers in business, as well as faculty who concentrate on traditional research.
About Northeastern University College of Business Administration
Northeastern University College of Business Administration, established in 1922, provides its students--undergraduate, graduate and executive--with the education, tools and experience necessary to launch and accelerate successful business careers. The College credits its success to expert faculty, close partnerships with industry and is emphasis on rigorous academics combined with experiential learning.
The College is highly ranked by several prestigious publications. BusinessWeek ranks the undergraduate program 34th in the U.S. and #1 in internships in its "Best Undergraduate B-schools." The College's Bachelor of Science in International Business program is ranked #13 by U.S. News & World Report. The undergraduate program is also distinguished by Princeton Review and Entrepreneur Magazine as one of the U.S. top 25 entrepreneurship programs. For more information about Northeastern University's College of Business Administration, visit http://www.cba.neu.edu.
For more information, contact:
Dennis O'Connor
Paradigm Communications (for Northeastern University CBA)
(781) 530-3700; cell: (781) 883-5109
dennis.oconnor(at)paradigmshiftpr.com
###