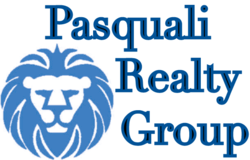 Burke, VA (PRWEB) June 28, 2012
According to the latest reports, compiled from data from residential real estate transactions within the region, Northern Virginia real estate market continued to experience positive trends in May compared to the same month last year. In the Northern Virginia counties surrounding Washington, D.C., year-over-year sales are up, median sale price has increased in most areas, inventories have decreased, and homes are selling in one month, on average.
According to May data, year-over-year sales increased throughout the Northern Virginia region. Arlington County saw the largest increase in units sold, up 40 percent year-over-year, and Fairfax and Loudoun counties were each up 16 percent compared to last year. Sellers throughout Northern Virginia received roughly 98 percent to 99 percent of their asking price, on average.
May data indicates that median sale price increased in Northern Virginia compared to May of last year, especially Prince William County, which experienced a 10 percent increase in median sale. The remainder of the region also experienced increases in median sale price ranging from 1 percent to 7 percent.
In May, active inventory levels continued to fall throughout the Northern Virginia region compared to the same month last year, with double digit decreases throughout. The region saw decreases in inventory of more than 30 percent on average, with some areas experiencing more significant tightening. Alexandria City experienced the largest year-over-year decrease, with inventory down 39 percent. Prince William County inventory decreased 38 percent year-over-year.
Homes continue to sell quickly throughout Northern Virginia, according to May data, with houses selling in about one month, on average. Fairfax County experienced the shortest marketing time with an average days on market (DOM) of 30 days. Alexandria City had the highest DOM in the region at only 37 days.
Pasquali Realty Group is an incorporated business that is a subsidiary under NBI Realty, and is currently licensed in both Virginia, and Washington, DC. They are a member of the National Board of Realtors(NAR), Virginia Board of Realtors(VAR), and Northern Virginia Board of Realtors(NVAR).