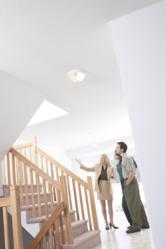 North Hills, Ca (PRWEB) March 11, 2013
Down payments are an important part of the home buying process. An experienced North Hills real estate agent can advise buyers about down payments for North Hills homes for sale. Red Blue Realty's experts point out that the balance of the purchase price after a down payment is deducted from the total, is the actual amount of a mortgage.
The minimum down payment amount that a buyer is required to make to obtain North Hills real estate depends on the type of loan a buyer obtains. Red Blue Realty offers tips on the types of down payments lenders require.
Tip One: Salute the Veterans
A veteran's administration loan offers competitive terms across the board to both past and present members of the Armed Forces. A VA loan requires no down payment for qualified veterans. A North Hills real estate agent with a veteran buyer will steer qualified applicants here for this reason.
Tip Two: FHA Loans
The government's FHA loan requires a reasonable down payment minimum of 3.5% of the sale price on a property. While the FHA also requires a mortgage insurance premium, it can be molded into the loan for less out of pocket costs to the buyer.
Tip Three: Conventional Loans
Conventional loans offer flexible down payment options, but down payment minimums are increasing. Currently, North Hill buyers will find loans available for a 5% down payment assuming a buyer's credit report is solid and he or she has a high credit rating. Typically the amount of a down payment required depends upon the credit rating of the borrower. There are ten and fifteen percent down payment loans as well.
Tip Four: How Much Should You Put Down?
The answer to this question is based on comfort level. More is better, but that doesn't mean a buyer should wipe out their savings to do so. After all, it's also important to set aside funds for any home repairs or upgrades, and to have money in the bank should any employment issues arise.
Tip Five: Where does the down payment come from?
Naturally, most buyers provide a down payment from their savings. However, some government programs do exist that provide help for first time buyers with down payments. Buyers must of course still bring their own money to the table, pick a property that meets certain criteria for assistance, and complete a home owner education class.
Some programs will offer strong assistance to first time buyers who buy a bank-owned or distressed property in an area that is designated as an economic recovery zone.
Employers, such as universities and government agencies, may also offer support to buyers in regard to a down payment; and some retirement accounts will allow buyers to borrow against or take out funds to apply toward the down payment. Other ways to obtain down payment money include borrowing from family or friends, selling a vehicle and switching to public transportation at least temporarily, or cutting back on luxury items to accumulate more saved funds for the down payment amount.
Website: http://www.redbluerealty.com
Email: Contact(at)redbluerealty(dot)com
Phone Number: 1-(855) 66-RBREALTY or 1-(855) 667-2732