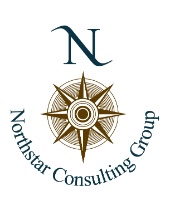 A brand's ethics are now becoming influential when it comes to making a purchase decision. Customers care how environmentally friendly a product is.
New York City, NY (PRWEB) November 12, 2012
Outsourced marketing firm, Northstar Consulting Group report a change in consumers buying decisions. While Pricing is still a priority for many consumers, there is a growing trend whereby a brand ethical values contribute to a purchase decision.
Northstar Consulting Group funded a study following a feature coving brand ethics in Marketing Magazine. The firm reveals 72% of those surveyed are concerned how and where a product is produced.
A brand's ethical values are being taken into consideration, partly regarding a potential consumer's decision to buy. Marketing Magazine contributor Gemma Charles reported last year that consumers are increasingly taking it into account brand ethical records when it comes to making their purchasing decision. Charles reports that of a poll of 1,000 people, 91% said the way a company behaved towards its customers and communities was influential when making a purchase, while 74% wanted to know more about the behavior of a company before buying.
Six out of ten people stated that the awareness of a company's ethics affected their decision making, and 53% said that knowing a company that donates a percentage of its profits to charity and good causes was influential when considering a purchase. More under 30s ranked "ethical brand values" as a priority when spending on the high street. Social responsibility was also a higher priority for women rather than men.
CEO at Northstar Consulting Group, Bart Yates has revealed that, "A brand's ethics are now becoming influential when it comes to making a purchase decision. Customers care how environmentally friendly a product is. They consider whether or not the brands they purchase are producing their product through fair trading standards. The reality is that people like to help, so it makes good business sense for brands to incorporate their ethical values into their marketing campaigns."
Learn More About NCG NYC: http://ncgnyc.com/northstar-consulting-group-about-us/
The research commissioned by agency '23rd' was to coincide with the launch of its Great Good offering, which is aimed at educating brands and businesses on how best to align their commercial interests with their core values. Jane Asscher, 23red managing partner and founder, said that, "the real challenge for brands is how best to harness the values at the heart of their business as marketing tools, without appearing cynical. This isn't about sound bites and tokenistic gestures – it's a paradigm shift."
Many companies have had success due to their 'ethics' being taken into consideration by the consumer when making a purchase e.g. Marks and Spencers and their recent 'schwopping' scheme; Britvic soft drinks are sourced ethically and are environmentally friendly; and Unilever, who abide by a strict code of ethics. Each of these organizations has received positive press coverage on their ethical records.
###
Note: NCG NYC Study of 100 consumers was conducted in the state of New York. Their results do not account for specific demographics and/or retail sales.