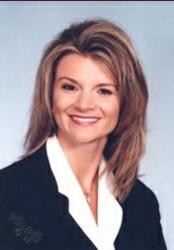 "I find using the pain pump extremely beneficial after surgery," said Dr. Ronica Holcombe, podiatrist at North Texas Foot & Ankle
Irving, Texas (PRWEB) March 11, 2013
The leading Irving Podiatrists at North Texas Foot & Ankle's leading Irving Podiatrists are proud to announce that they are able to provide patients with an innovative choice for managing post-operative pain, delivering pain relief without the traditional side effects associated with the use of narcotics. The ON-Q® PainBuster® Post-Op Pain Relief System delivers automatic and continuous local anesthetic through an antimicrobial catheter to prevent and relieve pain.
The ON-Q Pain pump treats the source of post-operative pain directly as opposed to introducing narcotics into the entire body. A balloon-style pump is attached to a catheter inserted near the surgery site prior to surgery. North Texas Foot & Ankle's highly trained podiatry doctors set the pain pump to dispense the anesthetic at a slow rate so the patient has continuous pain relief after the operation.
The pain pump is extremely portable and is taken home with the patient after they are discharged. There are no complicated mechanisms or buttons to push, allowing patients to get back to their normal lives quickly.
The ON-Q Pain Relief System allows patients to take less narcotic pain medication, if any, reducing headaches, nausea, dizziness, and other side effects after surgery. It also lessens the risk of dependency upon pain medications. Additional benefits of the ON-Q pain pump include faster healing time and reduced risk of infection in patients.
"I find using the pain pump extremely beneficial after surgery," said Dr. Ronica Holcombe, podiatrist at North Texas Foot & Ankle, "Patients report a significant decrease in pain post-operatively with use of the device and require fewer oral pain medications. In some cases, patients do not require any pain medication post-operatively with use of the pain pump."
The length of a patient's ON-Q Pain Pump treatment may range from 12 hours up to 5 days based on the amount of anesthetic and patient's individual needs. They are intended for single use and disposable after treatment has been completed.
To learn more about the ON-Q Painbuster Post-Op Relief System, call North Texas Foot & Ankle at (214)-574-9255 visit http://www.ntfoot.com.
About North Texas Foot & Ankle
Started in 2001, North Texas Foot & Ankle specializes in treatment of all foot and ankle disorders. The team of board-certified doctors and trained office staff work together to provide individualized attention and treatment, as well as to maintain lasting relationships with patients. Offering a comfortable environment equipped with cutting-edge podiatric technology, North Texas Foot & Ankle provide treatments for children, adults and seniors. North Texas Foot & Ankle continues to raise the standards of foot and ankle care in a friendly and professional atmosphere with uncompromised integrity. Visit http://ntfoot.com for more information, or like North Texas Foot & Ankle on Facebook at http://facebook.com/ntfoot.