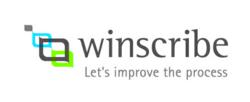 "An internal hospital report noted that digital dictation is directly acknowledged as an enabler to releasing savings of £327,700 in 2011/12"

- Joan Cornwall, Project Lead, Nottingham University Hospitals NHS Trust
(PRWEB) November 28, 2012
Nottingham University Hospitals Trusts – one of UK's leading and largest NHS Trusts – has revealed substantial financial savings from deploying Winscribe's digital dictation solution across the Trust. Clinical documents such as clinic letters and reports are now turned around in an average of ten days but in some cases as quickly as one hour from dictation to completed document.
NUH's digital dictation journey began in 2009 with a pilot project in one area of the hospital – a directorate responsible for diabetes, renal, infections and cardiovascular services, known as DIRC. The directorate was having real problems turning consultants' dictations into letters and reports in a timely manner. Overall, it took an average of three to four weeks from dictation to the producing the finished document but in some areas the delay was as much as 15 weeks. At the time, NHS East Midlands had developed a procurement framework for digital dictation and NUH picked SRC, now part of Winscribe, as their supplier.
The initial pilot scheme started in January 2009 and involved 150 users who switched from analogue tapes to Winscribe's digital dictation solution in which digital voice files can be automatically routed to teams of secretaries and prioritised according to their urgency. Once transcribed, files can be routed back to consultants for review and approval before being sent out. Management tools allow managers to have an overview of workflow and identify any bottlenecks in the system.
At NUH, Trust managers worked closely with clinicians responsible for making dictations and with administration staff responsible for producing documents to ensure the system would meet their needs.
Joan Cornwall, who led the project, says: "We needed to make sure from the start that we did not just put in a system but used the introduction to improve administration processes as well." She set up focus groups and user groups to provide continuous feedback about the system and how it could be improved.
The results were almost immediately apparent. "Within a month we began to see real improvements in document turnaround time," says Joan. "We also found that the new system motivated the secretaries and that the consultants believed the new way of working would be of benefit to them too."
In March 2009 Joan presented the initial results at an NUH Service Improvement event. "The directorate managers were so taken aback by the improvements we had already seen that they decided unanimously that they needed to roll out the system right across the Trust," she recalls. In 2010 the Trust board approved Trust-wide roll out.
"We got the equipment – the microphones and so on – on March 31, 2010 and started the roll out on April 1, 2010. By October it was complete except for a few complex departments that took until early 2011," says Joan.
The Trust now has over 1,700 staff trained and using digital dictation, including 600 secretaries and more than 1,000 clinicians such as doctors, nurses and physiotherapists. In the DIRC directorate, document turn around time now averages five days but can be as quick as one hour. Across the Trust, the average is ten days although some departments regularly achieve average document turn around times of 24 to 48 hours.
"We have had cases where the consultant has finished his outpatient clinic and found the letters he dictated typed and ready to review on his desktop PC," says Joan.
Joan is clear that there are real financial benefits to be had from digital dictation. A June 2012 internal hospital report noted that digital dictation is directly acknowledged as an enabler to releasing savings of £327,700 in 2011/12, much of which was generated by reducing the use of agency staff to deal with backlogs and annual leave.
"Because the system allows us to allocate work to secretaries across our two main acute hospital sites, we are much better able to deal with the peaks and troughs in the workload," explains Joan.
She is clear, though, that simply introducing a system is not the answer to improving document turnaround time. "We have also addressed our administration processes, for example by improving the way we approve documents."
"If Trusts are looking to digital dictation to save money, our experience shows that it can do so in the long run. But I think it is important to see digital dictation as an enabler of a larger programme of work around improving administration processes and looking at the bigger picture of how documents are produced and reviewed."
ENDS
For more information, please contact
Catherine Hartley - Marketing Manager EMEA
chartley(at)winscribe(dot)com
+44 (0)20 7471 0100
About Winscribe
Winscribe is the largest supplier of digital dictation technology in the world with installations in 25 countries and more than 350,000 users globally. Winscribe provides solutions for a number of industries including Healthcare, Legal, Law Enforcement, Transcription, Surveying, Insurance and Government sectors and has a widespread global reach with strong customer presence in North America, Europe, Australasia, and South Africa.
Current Winscribe NHS customers include Leeds Teaching Hospital NHS trust, West Suffolk Hospital, Leicester & Rutland, University Hospital South Manchester, East Cheshire Hospital, Liverpool and Broadgreen, St Helens and Knowsley, Whipps Cross, Peterborough, University Hospital North Staffs, South Warwickshire, Coventry, Barnsley, Walton Centre, Merseycare MHT and Royal National Bath amongst many others. Over 90 NHS Trusts in total use Winscribe to meet their CQUIN targets for efficiency savings and clinical correspondence turnaround times.