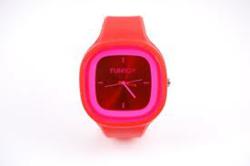 The discounts currently available range between 30 and 80 percent off the current list price.
San Francisco, CA (PRWEB) March 09, 2013
Decorative watches and sport watches make up a large percentage of the timepieces industry. A new type has been introduced in the past two decades that provides more options for wearers of watches. The WatchesShop.org company is now discounting novelty watches for men, women and children. These watches have received this new pricing as one effort to supply the public with lower price options for purchase online. The discounts currently available range between 30 and 80 percent off the current list price. The discounts can be accessed at http://watchesshop.org.
Businesses and marketing companies have developed new ways of advertising brands and services. The branding of watches is a new concept for many companies. Disney has been highly successful marketing its brands on novelty items like watches. Clothes designers, product manufacturers and sports teams now license the creation of watches with specific logos and imagery.
The discounted watches now supplied online include hundreds of different styles and varieties for immediate online purchase. New products are added on a regular basis to the online inventory.
New ways to style old watches have included changeable faceplates and decorative bands. Luxury watches do not typically include ways to customize the look or tension of a strap. The novelty watch market has helped to revive options that watch wearers demand with every day watch designs.
The WatchesShop.org company now supplies a complete line of accessories to customize novelty and sport watch versions. There are now hundreds of different bands in stock that can be added to most watch styles. These accessories are eligible for the newly announced discounts.
Aside from the discounts now available, shipments have been upgraded to help customers receive orders faster. New shipping carriers have been selected to move freight from coast to coast. This effort has helped shorten the time of delivery for all online orders. It is now possible to order watches online from this company and receive the order within three business days.
These expedited shipping measures as well as updated company inventory have helped this company to reach new buyers of watches inside the United States and other countries.
About Watches Shop Co.
The Watches Shop Co. is now one of the largest distributors for domestic and foreign watchmakers in United States. This company frequently discounts all of its inventory to help buyers find low price products online. Recent shipment upgrades have helped his company to deliver ordered watches faster. The Watches Shop Co. stocks thousands of watches and accessories that are sold in United States and other countries. Warranty information is supplied with all customer orders to ensure that all products are covered against damage or breakage.