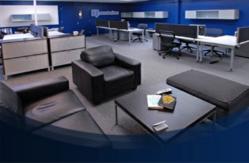 Occupy Novotorium is a full-week of immersion in a collaborative entrepreneurial experience with real benefits for all who participate.
Langhorne, PA (PRWEB) December 29, 2011
Entrepreneurs interested in working in an innovative, collaborative environment, attending classes and events to help expand their knowledge in key business areas, and receiving individualized advice from professional advisors are invited to register to be part of Occupy Novotorium, a week of entrepreneurial activities to be held January 16-20, 2012, in Langhorne PA, according to Mike Krupit, who heads up Novotorium.
This week-long program – offered at no charge – will help entrepreneurs become more effective at growing their businesses, while at the same time connecting with Novotorium's supporting partners and in-house team. Entrepreneurs will also meet and work alongside other entrepreneurs who may be experiencing similar challenges.
"We're excited about opening our doors to entrepreneurs who want to experience how Novotorium can help them develop long-term, sustainable growth, and become more successful by collaborating and working others," Krupit said. "We anticipate that this will be a transformational experience for entrepreneurs looking to leap the chasm and move their businesses forward."
Occupy Novotorium entrepreneurs will receive up to five days of free business support services, including: workspace, internet access, individualized mentorship and guidance from Novotorium staff and partners, food and amenities (including use of the gym and napping pod), and access to all events and classes. Events and classes open to Occupy Novotorium entrepreneurs and the public include:
Events and Networking – Special events featuring presentations, networking and refreshments will be held Wednesday and Thursday of Occupy Novotorium week. Events include:

Entrepreneurs Are People, Too: Entrepreneurs aren't insane. Really! In this interactive session, we'll offer insight, support, and relief for entrepreneurs and the people who live or work with them. It's a great opportunity to meet with like-minded entrepreneurs, advisers and mentors – some of the region's brightest minds. This event will be held 6:30 to 8:30 p.m., Wednesday, January 18, at Novotorium, and will be moderated by Mark Talaba of The Gabriel Institute.
Gamification + Libation = Gratification: Perhaps "gamification" was the buzz-word of 2011. Novotorium looks past the buzz and puts it into practice. Leading entrepreneurs will share their experiences and explore gamification, followed by opportunities to play games such as online, console, card and board games (including Settlers of Catan) with others in this fun and informative session, 6:00 to 9:00 p.m., Thursday, January 19, at Novotorium.
Classes – One class will be held each day of the week. Classes open to all entrepreneurs and the public include:
Email-Marketing Essentials: 5 Secrets to Email-Marketing Success, presented at noon, Monday, January 16, by Mitch Lapides of FulcrumTech, LLC.
Bootstrapping Your Business and Turning Obstacles into Opportunities, a two-part presentation at 3:30 p.m., Tuesday, January 17, with Joe Celluci of Enable Consulting, and David Sorin of Management Mpowerment Associates.
Search Engine Optimization, Search Engine Marketing, presented at 3:30 p.m., Wednesday, January 18, by the team from SEER Interactive.
Beyond the Non-Disclosure Agreement: Legal Issues in an Open Environment, presented at 3:30 p.m., Thursday, January 19, by Fred Wilf of Baer Crossey, LLC.
Accounting 101 for Entrepreneurs, presented at 10:00 a.m., Friday, January 20, with EisnerAmper.
In addition to partners presenting at events and classes, Novotorium partners who will hold office hours to provide one-on-one advice for registered entrepreneurs are:
Chariot Solutions (technology), Paul Clough (strategy), Dan Jones (finance), Alan Lipoff (accounting), Sam Liss (marketing), Jeff Moskovitz (finance), Irv Safra (entrepreneur), Rick Simmons (marketing), Frank Taney (legal), and Geoff Weber (legal).
Entrepreneurs who wish to receive the full benefits of the week-long Occupy Novotorium program as well as those who wish to only attend the open classes and events may get complete information and register at: http://www.novotorium.com/occupy-novotorium.
"This is an opportunity unprecedented in the Philadelphia region – and perhaps anywhere," said Krupit. "It's a full-week of immersion in a collaborative entrepreneurial experience with real benefits for all who participate. We expect to be at capacity for every part of the week, so we encourage people to apply and register right away."
About Novotorium:
Novotorium is an independent, private sector initiative funded by the Baron Innovation Group, and based in Langhorne, Bucks County, Pennsylvania. Novotorium provides the environment, advice, services, and funding that are needed for entrepreneurs who strive to accelerate their emerging companies. Novotorium's unique approach helps entrepreneurs cross the chasm to achieve sustainable growth and profitability. For more information about Novotorium visit http://www.novotorium.com.
###