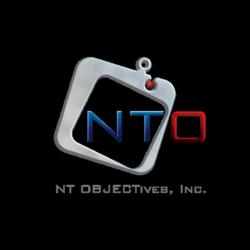 Ron's success in building a highly advanced vulnerability management platform, will be extremely valuable in helping our customer CSOs get real time, useful information on their enterprise application security risk
IRVINE, CA (PRWEB) August 24, 2012
NT OBJECTives (NTO), a provider of automated, comprehensive and accurate web application security software and services, today announced the appointment of Ron Perris as Vice President of Product Management and Operations. In this role, he will be responsible for managing the company's customer service and support offerings, as well as the overall product management for NTO Enterprise and NTO On-Demand services, currently the company fastest growth areas.
Perris brings more than a decade of security industry experience, with the majority in the area of enterprise security solutions and vulnerability management. Prior to joining NTO, Ron was Chief Technology Officer for Outpost24, where he was responsible for the vision and execution of the company's on-demand vulnerability management software. Known for its highly scalable SaaS platform, Perris will be an integral part of NTO's plans to manage and build the rapidly growing part of the company's business.
Additionally, while there, Ron lead a technical team of developers and researchers responsible for building the leading network vulnerability management offering in Europe. Ron expanded the portfolio to address enterprise requirements including centralized administration, vulnerability management and trending, multilevel customizable reporting as well as expansive scalability. Earlier in his career, he held various UNIX-related technical positions in banking and Internet services.
"Ron's success in building a highly advanced vulnerability management platform will be extremely valuable in helping our customer CSOs get real time, useful information on their enterprise application security risk, making him a competitive asset to our company and our customers," said Matthew Cohen, co-CEO of NT OBJECTives. "We look forward in having his ability to apply his history of innovation to the web application security space as we look to continue to innovate and assist our customers in dealing with their application security workflow."
Aside from his company experience, Perris is a Certified Information System Security Professional (CISSP) and Certified Information Security Manager (CISM) and is a recognized industry speaker on the subject of vulnerability management, with appearances at industry events spanning more than ten countries, including E-Crime Congress and Infosec UK.
NTO is the developer of NTOSpider, the first next-generation web application vulnerability scanner, providing automated vulnerability assessment with unprecedented accuracy and comprehensiveness. Able to quickly scan and analyze large complex web applications, NTOSpider identifies application vulnerabilities as well as site exposure risk, ranks threat priority, produces highly graphical, intuitive HTML reports, and indicates site security posture by vulnerabilities and threat exposure. It is the easiest to deploy, easiest to manage and most accurate web application vulnerability scanner available. NTO's Spider SaaS offering allows security teams, developers and management to access the features and functionality they need to perform critical functions necessary to handle the overwhelming number of applications and servers common in a large enterprise.
"Web application continues to be a massive, complex and escalating problem for nearly every organization. The risks are real, ever-changing and when exploited are costly," says Perris. "In joining an innovative collection of top experts in information security and software engineering, we are already working on a number of exciting services and solutions to solve the application security challenges of today's global organizations."
About NT Objectives
NT OBJECTives, Inc brings together an innovative collection of experts in information security to provide a comprehensive suite of technologies and services to solve today's toughest application security challenges. NTO solutions are well-known as the most comprehensive and accurate Web Application security solutions available. NT OBJECTIVES is privately held with headquarters in Irvine, CA.