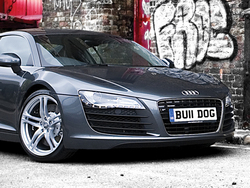 Dunstable, Bedfordshire (PRWEB) November 19, 2010
An outstanding choice of car registrations offering excellent representations of names and words has generated unprecedented interest from UK drivers. The imminent release of the "11" series number plates for the first half of 2011 has been greeted with great enthusiasm and top number plates dealer Regtransfers.co.uk reports a record-breaking number of pre-orders, despite the fact that the release date is not until December 7th 2010.
The current UK vehicle registration system means that there are two releases each year, one to cover vehicles registered in the first half of the year, and one for those registered in the second. For 2011 the series due for release are "11" and "61".
Regtransfers marketing manager Angela Banh said, "This is the best release for years. It's a massive opportunity for buyers to snap up some amazing number plates that have never been available before. People seem really excited, and in some cases we've had several callers enquiring about the same plates. It looks as if competition is going to be pretty fierce."
The unusual level of interest is largely due to the close resemblance borne by many "11" registrations to common names and words. Amongst those that may be included in the December release are: DO11 ALD (Donald), BU11 DOG (bulldog), TA11 BOY (tall boy), LO11 DON (London), WA11 ACE (Wallace), BA11 OON (balloon), BE11 AMY (Bellamy) and thousands more.
"11" registrations may be pre-ordered on the Regtransfers website at http://www.regtransfers.co.uk/11
###