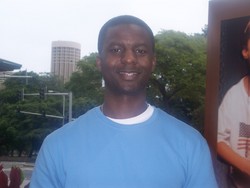 Nursing is considered both a science and an art
(PRWEB) December 22, 2008
Perfect Shoes? Yes, nurses need the perfect shoes. Generally, nurses are pictured in crisp, white uniform and meticulously clean, white shoes. One might forget to mention that these shoes should also be comfortable enough to withstand every climate or season and with winter season sinking in, one has to consider a pair of shoes that is ideal for the cold winter climate. Moreover, with his new site, Cedric Crumbley owner of NurseShoeNow.com explains in detail why shoes are important in the nursing profession and what are the criteria in choosing a pair of comfortable nursing shoes.
Further, with winter beckoning and finding its way, nurses are usually faced with the problem of finding the right shoes that are functional -- comfortable enough for a whole day of running from one patient to the next and hurrying doctors' orders -- but at the same time ideal for the season -- winter is a constant challenge for everyone to stay warm and comfortable. "Nursing is considered both a science and an art" , said Crumbley of his love for nurses. "The art part is due to the fact that the profession involves the dexterity of the hands but the feet of a nurse is just as important in order to render the various nursing interventions. "
Meanwhile, ask Crumbley why having a nursing shoe you can depend on is important and you will realize that he is serious about the business of nursing shoes especially in the cold months.
"No, nursing is not all that glamorous. Most hospitals nowadays are busy with a lot of patients coming in and the nurses may even forget what the chair is for", he said. "During winter, more patients are confined due to climate-related illness. The nurses are constantly on the run in order to provide patients with optimum nursing care they deserve. So imagine a nurse wearing uncomfortable shoes standing for at least eight hours. A nurse, at least, needs that perfect shoe to withstand the stresses that are part of their calling."
What makes a good nursing shoe especially during the winter season? Not all are aware how significant it is in choosing shoes that are fit for the winter season.
"Well, it's not that nurses are not aware of the importance of having a good pair of shoes", Crumbley stated. "They certainly know that a good pair of comfortable shoes provide support for those long days on tired feet, aside from the fact that having poor circulation has its downs."
"The durability of nursing shoes should also be given importance, knowing the fact that nurses are literally always on their feet and with the temperature dropping, the materials of the shoes should withstand the snow", he stated. "In addition, nursing shoes generally have unique sole which are specifically designed to reduce stress to the lower back, knees, as well as ankles. It would also prevent sliding on icy streets."
In addition, there are different styles of nursing shoes one can choose from. And regardless of which brand of nursing shoes to buy, it is imperative to look for general features that will make a pair of shoes comfortable during the winter season. One is the presence of a deep heel cup to hold protective tissue in place. This feature is important due to the fact that on hard surfaces, the protective tissue that surrounds one's heel bone gets pushed to the side. With nurses, work is spent mostly on tile, concrete, linoleum or commercial-grade carpeting and this deep heel cup is there to cradle and protect the natural cushioning of the feet.
So following these tips is the key in finding the perfect nursing shoes for the winter season. "With a good pair of comfortable shoes a nurse can go a long way anytime of the day even with snow pouring in," said Crumbley.
For more information regarding nursing shoes that are great for the winter season, please visit http://www.NurseshoeNow.com.
Cedric Crumbley
515.440.3623
Cedric (at) NurseShoeNow (dot) com
###