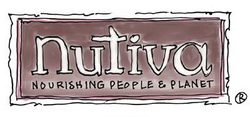 Nutiva's vision is to replace our country's overreliance on corn, soy, and dairy products with healthier hemp and coconut superfoods
Santa Paula, CA (PRWEB) August 12, 2009
Nutiva, America's leading organic hemp foods and coconut oil brand, celebrates its 10-year anniversary this month, and the milestone was enhanced by its being named one of the fastest growing companies in America by Inc. Magazine in their 2009 500/5000 list.
In the most challenging economic period since the Great Depression, sales of Nutiva's organic Hemp Oil, Hempseed, Protein, Hemp Bars, HempShakes, and Extra-Virgin Coconut Oil grew in total by more than 30 percent in the first six months of 2009, as compared to the first half of 2008. Nutiva's profits are a testament to its loyal and expanding customer base and their appreciation of the company's core promise: to nourish people and planet by using healthful organic ingredients, enriching the soil, and supporting worthy causes.
Nutiva began in 1999 when founder and CEO John W. Roulac, the author of three books on industrial hemp and a best-seller on home composting, made and sold his first hemp bars. "Nutiva's vision is to replace our country's overreliance on corn, soy, and dairy products with healthier hemp and coconut superfoods" explains Roulac. To that end, Nutiva recently secured a credit line from the San Francisco-based Rudolf Steiner Foundation, Inc. Hemp foods are gaining in demand due to the seed's ideal ratio of protein, minerals, and omega-3 fats. And coconut oil, which contains medium-chain saturated fats, is now recognized as a healthy all-purpose cooking oil.
While Nutiva now enjoys surging demand for its product line, this hasn't always been the case. Yet Roulac says the bumps along the way have helped strengthen the company, adding with a smile, "What doesn't kill you makes you stronger."
In Nutiva's first year in business, the DEA and U.S. Customs seized the company's Canadian hempseed shipments in the mistaken belief that hemp is drug-related. Three weeks after 9/11, the full weight of the Federal government came down on Nutiva with a new law banning hemp foods.
Along with Dr. Bronner's Soaps and other manufacturers, Nutiva launched a successful grassroots campaign, challenged the DEA in court, and was able to overturn the government rule. This unexpected victory cleared the way for hemp foods to become a $50M market, with a potential far exceeding that sum. Five years later, Roulac comments, "Now it's time to allow American farmers to grow industrial hemp."
Inc. Magazine is not the first publication to honor Nutiva. In March 2005, Fast Company recognized the company for its "David and Goliath" court victory over the DEA.
Nutiva's High Standards
The company strives to use only the finest certified-organic ingredients, grown without pesticides and herbicides and not genetically modified. In fact, 98 percent of all Nutiva sales are USDA-certified-organic--the highest percentage among all hemp brands.
As a corporation, Nutiva expresses its citizenship by donating 1 percent of its sales to public benefit sustainable agriculture groups.
Based on SPINS industry data, Nutiva is America's best-selling brand of hemp oil, hemp protein, hempseeds, hemp bars, and coconut oil. The young company strives to deliver the best customer service in the industry. Its goal is to "surprise customers and retailers" with its dedication to satisfaction, "settling for nothing less." The company website, http://www.nutiva.com, is a resource for healthful organic hemp foods and coconut oil, and also provides recipes and nutritional tips.
About Nutiva:
Nutiva is dedicated to a healthy and sustainable world, demonstrating its mission to nourish people and planet by using nourishing organic ingredients, enriching the soil, and supporting worthy causes. Founded in 1999, Nutiva is America's number one brand of nutritious organic hemp foods and extra-virgin coconut oil. Its products are offered nationwide, as well as in Canada, Mexico, and the U.K., at more than 6,000 natural food retailers. For product specials and Nutiva news, you may follow us on Twitter: http://twitter.com/Nutiva_Markski
###