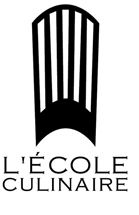 Culinary professionals need to be more cognizant of these dietary components as restaurants, medical facilities, food service and school systems are required to display nutritional values or provide meals prepared to serve those with dietary concerns.
Memphis, TN (PRWEB) May 11, 2012
L'Ecole Culinaire, 1245 N. Germantown Pkwy, is proud to announce the addition of a Nutrition and Dietary Management Certificate program. This program's condensed curriculum is designed for those with previous culinary training and experience in the food service industry and focuses on nutrition and dietary management. The program also prepares students for the Certified Dietary Manager examination.
This ten week nutrition certificate program consists of four classes with topics that include Sanitation and Food Safety, Management of Foodservice, Human Resource Management, and Nutrition and Practical Application. In addition to these courses, there is a required 150 hour externship. This course, along with a Dietary Manager Certification, is the first step in qualifying for the designation Certified Dietary Manager or Certified Food Protection Professional.
"Culinary professionals need to be ever more cognizant of these dietary components as restaurants, medical facilities, food service, and school systems are required to display nutritional values or provide meals prepared to serve those with dietary concerns." says, Bonnie Delashmit, campus director for L'Ecole Culinaire in Memphis. "The public is becoming more conscious of these services and the demand for culinary professionals with an extended nutrition understanding is steadily increasing. We intend for our graduates have the nutrition training to be able to meet this growing need."
Classes are always enrolling at L'Ecole Culinaire – Memphis; upcoming programs begin in August and October 2012. For more information about nutrition training in Memphis, culinary degree programs or to tour L'Ecole Culinaire, call 888.860.7270 or visit
L'Ecole Culinaire
1245 N. Germantown Parkway
Cordova, TN 38016
(901) 754-7115 ‎
About L'École Culinaire
As part of Vatterott Educational Centers, Inc., L'École Culinaire offers culinary education in Memphis for the career-minded chef. Students experience hands-on learning and instruction from experienced professionals in the culinary industry. For more information, please visit http://www.lecole.edu