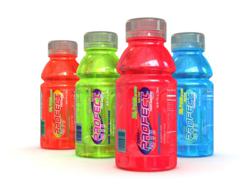 Whitehall, PA (PRWEB) January 15, 2012
Protica has launched several new products designed to be used following weight loss surgery. One of these products, Profect® 200, provides a patient with 20 grams of protein in a one-ounce serving. This product was designed to help patients get enough nutrients in their diet while keeping in mind their limited stomach capacity, post surgery.
The high protein content is also intended to help the healing process go smoothly and quickly after bariatric surgery. Patients need to consume high amounts of protein after weight loss procedures to make sure that they get to a healthy weight and maintain that weight. Most patients' stomachs can only hold up to five ounces of liquid after their surgery, so Profect 200 was designed to provide the most protein per fluid ounce as possible.
There are three macronutrients -- plus water -- that all humans need in order to survive, and it is essential that weight loss surgery patients get enough of these macronutrients to help them to lose their weight in a healthy way. The three macronutrients that we all need are carbohydrates, fats and proteins. According to the American Heart Association, the American Diabetes Association and many other health organizations, a healthy diet should consist of 50% carbohydrates, 15% fats, and 35% proteins. Protica is conscious of the limited volume that a weight loss surgery patient's stomach can hold. This new product is intended to help patients maximize the amount of nutrients with every serving they consume. Profect 200 was created to help weight loss surgery patients who may require more protein in their diets than the average adult.
There are many healthy dietary sources of protein, but in many cases, those who have had weight loss surgery have trouble consuming the necessary amount of protein because many sources are voluminous. Profect 200 provides dense nutrition to help patients get all of the right nutrients to help them heal after surgery and lose weight.
About Protica
Founded in 2001, Protica, Inc. is a research-based nutraceutical firm headquartered in Whitehall, Pennsylvania. In its privately owned 250,000 square foot facility, Protica manufactures capsulized foods, such as Profect® ready-to-drink liquid protein beverage, Isometric® ready-to-drink meal replacement shot, Fruitasia® ready-to-drink fruit and vegetable shot, Protein Gem® ready-to-eat healthy gelatin, Protein Twist® ready-to-eat protein candy, Pediagro® ready-to-drink children's meal replacement, Proasis® all natural ready-to-drink liquid protein shot, and many other brands in ready-to-drink and ready-to-eat form. To learn more about Protica please visit http://www.protica.com
# # #