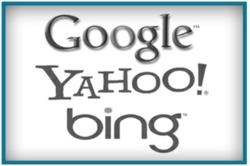 Search Engine Optimization Firms are flourishing with new innovative SEO services with true guarantees.
NY, New York (PRWEB) September 23, 2012
Since Google's algorithm, Panda and Penguin, update implementations began earlier in 2012, monthly search engine optimization services have been a hot topic in the news. These updates increased guidelines on website optimization such as an increase in number of web spam factors, including keyword stuffing, cloaking, unnatural links and content spinning. Due to these changes to Google's search engine algorithm some "White Hat" or ethical Search Engine Optimization firms are flourishing with new innovative SEO services with true guarantees.
One example of the companies that are very successful with ethical and innovative services is JubilantWeb, a New York SEO Company. Jubilant Web has introduced a new way for companies to target their local community on Google search via a new "monthly targeted SEO subscription." The process targets and conforms to various Google algorithm SEO factors with monthly friendly vertical campaigns which allow and highlight higher visibility for their clients.
JubilantWeb's process involves the standard high level link building from related niche directories and high Page Ranked websites but, unlike the other Search Engine Optimization companies JubilantWeb also implements targeted optimized content, social media highlighting, press release optimization, and targeted online reputation enhancements which Google's search algorithms heavily favor.
These services are now bundled for a monthly guaranteed service in order to proactively provide consistent optimization and increasing traffic and relevance for their clients. As further incentive for local businesses, JubilantWeb has slashed the price of monthly SEO services for 10 to 30 key-phrases.
Smart businesses are starting to reap the benefits by utilizing ethical SEO companies such as JubilantWeb that provide real guarantees with constant and proactive monthly SEO services which not only translates to maximum exposure on Google and other search engines, but an increase to their bottom line.
JubilantWeb.com: NY SEO Company, NY Marketing Company
For Engage Newswire services contact news(at)EngageNewswire.com