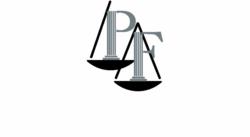 It's a good bet the Yankees were relieved to know he wasn't hurt.
New York, New York (PRWEB) March 05, 2013
New York Yankee Ichiro Suzuki was in an auto accident that damaged his car beyond repair. The outfielder was uninjured in the accident, reported ESPN. It's a good bet the Yankees were relieved to know he wasn't hurt, said New York auto accident lawyer David Perecman.
According to ESPN (3.3.13), a woman cut him off while she was making a left turn on Dale Mabry Highway. Ichiro's Land Rover struck the car. As reported by ESPN, Ichiro was not at fault.
"Apparently the accident occurred because of a driver's negligence," said Perecman. "If a driver fails to check for oncoming traffic, and pulls into the path of an oncoming vehicle, that driver could be held responsible for the damages. The driver is lucky Suzuki was uninjured."
Victims of auto accidents may sue a negligent driver in civil court, allowing them to recover financial compensation. Compensatory damages may include lost wages, in addition to medical expenses and a number of other additional damages.
The New York Yankees plan to pay Suzuki $18 million in 2013, according to ESPN.
The accident happened near George Steinbrenner Field after a preseason game between the Yankees and the Detroit Tigers, said ESPN.
The auto accident attorneys at The Perecman Firm in New York have helped many people obtain the compensation they deserve following auto accidents in New York. Contact The Perecman Firm at 212-977-7033.
About David Perecman and The Perecman Firm, PLLC:
For the past 30 years, the New York personal injury, medical malpractice, construction accident, and auto accident lawyers at The Perecman Firm, PLLC have handled all types of cases of vehicular accidents in New York. David Perecman, founder of the Firm, has been recognized for his achievements as an Honoree in the National Law Journal's Hall of Fame, in New York Magazine's "The Best Lawyers in America" and The New York Times Magazine "New York Super Lawyers, Metro Edition" for the years 2007-2010. The prestigious U.S. News & World Report ranks The Perecman Firm among the top 20 personal injury firms in New York City for 2011-2012 and 2012-2013.
The Firm has recovered millions of dollars for its clients. Among the more recent victories, Mr. Perecman won a $15 million verdict** for a construction accident (Index 112370/03) Supreme Court, New York County, a $5.35 million dollar verdict*** for an automobile accident (Index 2749/04) Supreme Court, Kings County, and a $40 million dollar structured settlement for medical malpractice (Index 2146/03)****Supreme Court, Kings County.
The Perecman Firm serves Manhattan, Bronx, Brooklyn, Queens, Staten Island, Long Island, Westchester, Upstate NY, Morris County, and Rockland County.
**later settled while on appeal for $7.940 million
*** later settled for $3.5 million
**** total potential payout
"Lawyer Advertising"+
"Prior results do not guarantee a similar outcome."