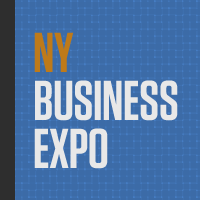 The most anticipated business event of the year.
New York, NY (PRWEB) June 04, 2012
2012 NY Business Expo is the most anticipated business event of the year. The Expo will gather thousands of industry experts, business coaches, managers and executives all in one place.
Activities will include the Show Floor, Startup Central, Small Business Classrooms and After Hour Networking Event.
Over 50 mentors will be attending Startup Central. They will be taking shifts to coach startup entrepreneurs one on one and give them practical advice on topics like funding, team-forming, gaining traction, generating ideas, etc. This segment has been made free for entrepreneurs.
Small Business Classrooms will offer excellent resources to help business owners succeed in their journeys in areas such as social media, technology, marketing/sales tactics, etc. Attend Jeff Bussgang's workshop "Mastering the VC Game" or stop by Tim Davis' classroom for "Stand Up Comedy Techniques to Develop Top Selling Skills". Workshop schedule is updated daily.
The event is free to attend for pre-registered visitors, with seminars (paid and free) and networking available all day long.
The expo becomes the perfect venue for networking with potential customers, suppliers and partners, which can give additional leverage to any business. Exhibiting at an expo like this one is an excellent way to maximize business growth.
The Expo will take place at the 69th Regiment Armory on November 14th-15th, 2012.
More Information & Registration for the 2012 NY Business Expo at http://www.nybusinessexpo.net.