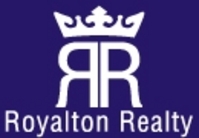 New York, NY (PRWEB) April 28, 2009
Royalton Realty, a boutique real estate firm, announced another exclusive rental opportunity for New York City apartments.
Royalton's latest property is at 319 East 10th Street -- a prime NYC rental building located on a picturesque tree-lined street on the edge of the trendy and exciting East Village. The 3500 square-foot home includes three fireplaces and 12-foot ceilings as well as views of Tompkins Square Park.
This stunning 3/4-bedroom, 2.5-bath triplex is being newly renovated in an existing townhouse, making this a rare opportunity for you to build to specification. The property already boasts amazing southern light, new oak floors, abundant storage, a full washer and dryer and world-class finishes like gorgeous arches.
A huge chefs' kitchen with super high-end appliances opens into a large dining area that spills into the living room with high ceilings, an amazing wood-burning fireplace, and stunning windows. The baths are elegant and beautifully appointed.
The property also includes 1000 square-feet of outdoor space along with a fire pit and a rotisserie grill - perfect for entertaining friends and family in the upcoming summer months!
You even have a private entrance on the ground floor. Prospective renters can consider a one- to five-year lease. The asking price is $13,500.
Royalton also announced that the first phase of its exclusive rental opportunity at the Stove Factory Lofts has been completely rented out but Phase II will be available soon.
The Stove Factory Lofts are in a prime NYC rental building in the heart of the historic South Street Seaport district. The property offers a variety of layouts from studios to 3-bedrooms and duplexes.
Eight units have already been rented, but five more will be available soon. The units have an open, loft-like feel. What's more, the building has undergone massive renovations and has a new lobby, elevator, common space and roof deck.
The no fee apartments come with competitive prices and other incentives. Prices are based on layout, size and outdoor space. Studio apartments (convertible to 1-bedrooms) start at $2450. One-bedroom apartments start at $3450 and duplexes - some with outdoor space - start at $3300.
The onsite leasing office is now open 7 days a week as well as at 877-649-4660. Three more phases of apartments are coming to market soon.
Royalton Group, Inc, founded in 2005, is an exemplary story of a boutique real estate firm thriving in the New York City real estate market that is dominated by large corporations. Its ability to connect on a more personal level with clients and customers enables it to create a lasting relationship that leads to satisfaction and success for all its buyers, sellers and renters in the five boroughs with its primary focus in Manhattan.
Royalton Realty has approximately 45 agents and directly represents over 100 exclusive landlords throughout NYC.
Whether you are looking to rent an apartment for 1 year, lease a commercial space for 10 years, buy an individual investment property or develop a building, you will deal directly with the management throughout every step the process, no matter the size or volume of the transaction.
###