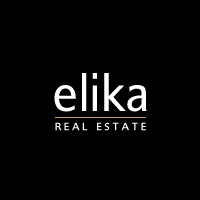 The current economic climate has created an ideal opportunity for those looking for their first home or an investment property
New York, NY (PRWEB) March 18, 2009
39% of prospective New York City home buyers believe now is a good time to buy Manhattan real estate, according to a survey of hundreds people conducted by Elika Associates, New York City's only buyers' brokerage.
The inaugural Elika Associates Quarterly Buyers Survey also revealed that 55% of home buyers do not expect the New York City real estate market to recover in 2009 while 23% are taking the wait and see approach as the economy plays out.
Investors are even more confident about the current market conditions being ripe, with 48% believing that the market is starting to present real opportunities.
"The current economic climate has created an ideal opportunity for those looking for their first home or an investment property," says Gea Elika, President of Elika Associates.
"With the government's stimulus package specifically assisting first-time home buyers and the lower property prices in Manhattan, buyers are starting to take advantage of these conditions.
"Falling prices have also enabled those living outside of Manhattan, previously priced out of the market, to consider relocating into the city. Living in Manhattan is more affordable than we have seen in a long time. The mortgage loan limits have been raised to $729,000 and the tax credit for first-time home buyers has increased to $8000 and no longer has to be repaid, so long as the buyer holds the property for at least three years.
"Investors with cash on hand are paying close attention to the reduced property prices citywide and with today's negotiation power in the hands of buyers; many will be rewarded with a great deal.
"Overall 29% of buyers showed an increase in confidence, however first-time home buyers expressed concerns about receiving a loan for their purchase," says Elika.
28% of buyers surveyed are looking to purchase a home in one to three years and 67% of respondents take home an average of $100,000+ income per year.
About Elika Associates:
Elika Associates is New York's premier buyers brokerage. Elika exclusively represents buyers and renters providing exceptional services tailored to each discerning client's unique real estate needs. Elika provides buyers and renters with expert unbiased assistance with all property inquiries while finding, managing and negotiating the purchase or rental of their next property. Elika Associates is a proud member of REBNY, FIABCI, NAEBA and REALTOR(TM).
Elika Associates is one of more than 40,000 members of the Real Estate BUYER'S AGENT Council (REBAC) of the NATIONAL ASSOCIATION OF REALTORS®, who have attained the ABR®, Accredited Buyer Representative, designation. As the world's largest association of real estate professionals focusing specifically on representing the real estate buyer, REBAC is "The Voice for Buyer Representation," with more than 44,000 active real estate professional members of the organization throughout the world.
For further information or interviews with Mr Gea Elika, please call (212) 590 0545.
###