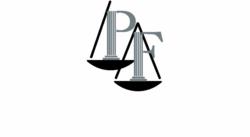 Making gender identity a protected class is an essential step towards making all people equal.
New York, New York (PRWEB) March 06, 2013
Gender identity or expression from discrimination may be protected under New York state law, reported CBS News. This means any violator would be subject to a potential hate crime prosecution, said New York civil rights violation lawyer David Perecman.
"It's very important to create a comfortable and safe environment for all residents of New York State and visitors," said Perecman, founder of The Perecman Firm, one of New York's civil rights violation law firms.
Proposed New York state legislation would add gender identity to the current state law that already prohibits discrimination based on race, religion, age, sexual orientation and more in issues of housing, credit, employment and others.
"Crimes that stem from the victim's gender identity should be considered hate crimes. Making gender identity a protected class is an essential step towards making all people equal," said Perecman.
Laws protecting gender identity and expression have already been passed in 16 states, several cities and the District of Columbia. The states include New Jersey and Connecticut. New York City can be counted among the cities with gender identity protections.
In 2009, President Barack Obama signed the federal Hate Crimes Prevention Act into law. This act extended hate crime protections to include gender identity and sexual orientation.
"The Matthew Shepard and James Byrd, Jr. Hate Crimes Prevention Act covers gender identity. New York should be proud to align itself with this protective law," said Perecman.
In 2011, the FBI reported 6,222 hate crime incidents. Race was the motivating factor in 46.9 percent of the cases, while sexual orientation bias was the factor for close to 21 percent.
"Adding gender identity or expression to the existing New York state hate crimes law will communicate a powerful message that these crimes are unacceptable in New York," said Perecman.
Individuals who believe they have been victims of a New York civil rights violation including hate crimes or gender discrimination in the workplace can contact The Perecman Firm at 212-977-7033.
About David Perecman and The Perecman Firm, PLLC:
For the past 30 years, the New York civil rights violation, medical malpractice, construction accident, and auto accident lawyers at The Perecman Firm, PLLC have handled all types of cases including racial profiling and bias crimes. David Perecman, founder of the Firm, has been recognized for his achievements as an Honoree in the National Law Journal's Hall of Fame, in New York Magazine's "The Best Lawyers in America" and The New York Times Magazine "New York Super Lawyers, Metro Edition" for the years 2007-2010. The prestigious U.S. News & World Report ranks The Perecman Firm among the top 20 personal injury firms in New York City for 2011-2012 and 2012-2013.
The Firm has recovered millions of dollars for its clients. Among the more recent victories, Mr. Perecman won a $15 million verdict** for a construction accident (Index 112370/03) Supreme Court, New York County, a $5.35 million dollar verdict*** for an automobile accident (Index 2749/04) Supreme Court, Kings County, and a $40 million dollar structured settlement for medical malpractice (Index 2146/03)****Supreme Court, Kings County.
The Perecman Firm serves Manhattan, Bronx, Brooklyn, Queens, Staten Island, Long Island, Westchester, Upstate NY, Morris County, and Rockland County.
**later settled while on appeal for $7.940 million
*** later settled for $3.5 million
**** total potential payout
"Lawyer Advertising"+
"Prior results do not guarantee a similar outcome."