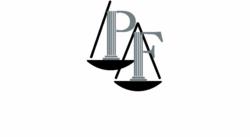 This harassment lawsuit should be a reminder to the industry that locker room mentality will not be tolerated.
New York, New York (PRWEB) March 12, 2013
Three executive administrative assistants sued their employer, venture capital firm CMEA Capital, and one of its former partners for sexual harassment. Court documents reveal detailed allegations of unlawful behavior, including racial harassment and retaliation. If even a quarter of the allegations are true, they paint a vivid picture of a hostile work environment at the San Francisco-based workplace, said New York civil rights violation lawyer David Perecman.
According to court documents linked to by CNN Money (3.8.13), over 30 different alleged examples of inappropriate sexual comments and advances were documented.
In the lawsuit, the women allege they made it clear that they did not welcome the advances. They also said the company knew about the crude remarks made by the lewd instigator, but did nothing to stop his behavior.
"Unfortunately, allegations of sexual harassment in the venture capital community are nothing new," said Perecman, who has protected the rights of workplace sexual harassment victims for over 30 years. "This harassment lawsuit should be a reminder to the industry that locker room mentality will not be tolerated."
"Sexual harassment is a violation of anti-discrimination laws," added Perecman.
The case is Dawn-Shemain Weels et al CMEA Development Company, LLC et al. Case #CGC-13-528602 filed in the Superior Court of California County of San Francisco.
Individuals who believe they have been victims of a New York civil rights violation, including sexual harassment or sex discrimination in the workplace can contact The Perecman Firm at 212-977-7033.
About David Perecman and The Perecman Firm, PLLC:
For the past 30 years, the New York civil rights violation, medical malpractice, construction accident, and auto accident lawyers at The Perecman Firm, PLLC have handled all types of civil rights violation cases including harassment and discrimination in New York. David Perecman, founder of the Firm, has been recognized for his achievements as an Honoree in the National Law Journal's Hall of Fame, in New York Magazine's "The Best Lawyers in America" and The New York Times Magazine "New York Super Lawyers, Metro Edition" for the years 2007-2010. The prestigious U.S. News & World Report ranks The Perecman Firm among the top 20 personal injury firms in New York City for 2011-2012 and 2012-2013.
The Firm has recovered millions of dollars for its clients. Among the more recent victories, Mr. Perecman won a $15 million verdict** for a construction accident (Index 112370/03) Supreme Court, New York County, a $5.35 million dollar verdict*** for an automobile accident (Index 2749/04) Supreme Court, Kings County, and a $40 million dollar structured settlement for medical malpractice (Index 2146/03)****Supreme Court, Kings County.
The Perecman Firm serves Manhattan, Bronx, Brooklyn, Queens, Staten Island, Long Island, Westchester, Upstate NY, Morris County, and Rockland County.
**later settled while on appeal for $7.940 million
*** later settled for $3.5 million
**** total potential payout
"Lawyer Advertising"+
"Prior results do not guarantee a similar outcome."