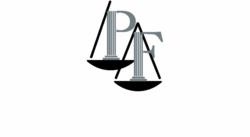 The Boy Scouts organization should lead by example, starting with the fair and decent treatment of all members of its community.
New York, New York (PRWEB) March 21, 2013
At the GLAAD Media Awards, Madonna called on the Boy Scouts to "change their stupid rules" and lift its ban on gays. She also called for a "revolution" to put an end to discrimination against the gay community, reported FOX News. New York civil rights violation lawyer David Perecman applauds Madonna for her support of gay rights.
Madonna, a long time supporter of gay rights, wore a scout uniform replica as she spoke, said FOX News (3.16.13).
In 2000, the United States Supreme Court decided 5-2 that the Boy Scout organization had a right to discriminate. In Boy Scouts of America et al. v. Dale, 530 U.S. 640 (2000), the court determined that private organizations, like the Boy Scouts, can exclude certain people from membership when "the presence of that person affects in a significant way the group's ability to advocate public or private viewpoints." Cited was the First Amendment right to freedom of association. As a result, the Boy Scouts barred LGBT people and atheists.
"Just because something is legally right, doesn't make it ethically right," said Perecman. "The Boy Scouts of America's prides itself on teaching young boys about moral values and leadership qualities. The organization should lead by example, starting with the fair and decent treatment of all members of its community."
In May of this year, the National Council of the Boy Scouts will vote on whether or not to keep, modify or rescind their anti-gay policy.
"If change is to occur, people need to speak out and demand that discrimination end. Parents, gay or straight, should not want to allow their children to join a discriminatory organization," said Perecman.
The 24th annual Gay & Lesbian Alliance Against Defamation (GLAAD) Awards honors the best representations of lesbian, gay, bisexual and transgender (LGBT) people in the media.
Individuals who believe they have been victims of a New York civil rights violation including discrimination in the workplace can contact The Perecman Firm at 212-977-7033.
About David Perecman and The Perecman Firm, PLLC:
For the past 30 years, the New York personal injury, medical malpractice, construction accident, and auto accident lawyers at The Perecman Firm, PLLC have handled all types of civil rights violation cases in New York including workplace discrimination. David Perecman, founder of the Firm, has been recognized for his achievements as an Honoree in the National Law Journal's Hall of Fame, in New York Magazine's "The Best Lawyers in America" and The New York Times Magazine "New York Super Lawyers, Metro Edition" for the years 2007-2010. The prestigious U.S. News & World Report ranks The Perecman Firm among the top 20 personal injury firms in New York City for 2011-2012 and 2012-2013.
The Firm has recovered millions of dollars for its clients. Among the more recent victories, Mr. Perecman won a $15 million verdict** for a construction accident (Index 112370/03) Supreme Court, New York County, a $5.35 million dollar verdict*** for an automobile accident (Index 2749/04) Supreme Court, Kings County, and a $40 million dollar structured settlement for medical malpractice (Index 2146/03)****Supreme Court, Kings County.
The Perecman Firm serves Manhattan, Bronx, Brooklyn, Queens, Staten Island, Long Island, Westchester, Upstate NY, Morris County, and Rockland County.
**later settled while on appeal for $7.940 million
*** later settled for $3.5 million
**** total potential payout
"Lawyer Advertising"+
"Prior results do not guarantee a similar outcome."