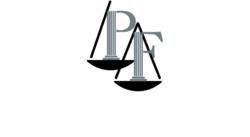 The attitudes and tensions that lead to hate crimes are often deeply rooted in misconceptions and stereotypes.
New York, New York (PRWEB) November 27, 2012
A man was stabbed in front of a mosque by an attacker shouting anti-Muslim comments, to the dismay of New York civil rights violation lawyer David Perecman. The incident is being investigated as a hate crime, reported ABC News.
The victim, Bashar Mohammod, was attacked from behind while opening the Masjid Al-Saaliheen mosque for morning prayers, ABC News said.
The attacker, described as a Hispanic man in his 40s, stabbed Mohammod repeatedly then bit him on the nose when he fought back. During the attack, the man allegedly shouted anti-Semitic and anti-Muslim slurs, said ABC News.
Hate crimes are violent acts of discrimination.
"Hate crimes have no place in New York, a city that has long supported diversity and tolerance," said Perecman.
According to the Hate Crime in New York State 2011 Annual Report, the most recent figures available, New York City reported 250 hate crime incidents involving religion. In 2011, hate crimes targeting Muslims dropped from 22 to 14 incidents, a decrease of eight from the previous year. Whether that trend was reversed in 2012 is still unknown.
A 2010 report by the Council of American-Islamic Relations (CAIR) found that Islamophobia in the U.S. was increasing.
"I hope we are not seeing a glimpse of the future," said Perecman, a civil rights violation lawyer in New York for over 30 years.
A 2010 Gallup poll found that 43 percent of Americans admitted to feeling at least "a little" prejudice against Muslims. Nine percent of those Americans reported feeling "a great deal" of prejudice toward Muslims.
"The attitudes and tensions that lead to hate crimes are often deeply rooted in misconceptions and stereotypes," said Perecman. "Hate crimes are motivated by prejudice based on actual or perceived race, color, religion, ancestry, national origin, sexual orientation, gender, or disability. Countering intolerance against Muslims though education is a must."
Individuals who believe they have been victims of a New York civil rights violation including hate crimes or religious discrimination in the workplace can contact The Perecman Firm at 212-977-7033.
About David Perecman and The Perecman Firm, PLLC:
For the past 30 years, the New York civil rights violation, medical malpractice, construction accident, and auto accident lawyers at The Perecman Firm, PLLC have handled all types of cases including racial profiling and bias crimes. David Perecman, founder of the Firm, has been recognized for his achievements as an Honoree in the National Law Journal's Hall of Fame, in New York Magazine's "The Best Lawyers in America" and The New York Times Magazine "New York Super Lawyers, Metro Edition" for the years 2007-2010. The prestigious U.S. News & World Report ranks The Perecman Firm among the top 20 personal injury firms in New York City for 2011-2012 and 2012-2013.
The Firm has recovered millions of dollars for its clients. Among the more recent victories, Mr. Perecman won a $15 million verdict** for a construction accident (Index 112370/03) Supreme Court, New York County, a $5.35 million dollar verdict*** for an automobile accident (Index 2749/04) Supreme Court, Kings County, and a $40 million dollar structured settlement for medical malpractice (Index 2146/03)****Supreme Court, Kings County.
The Perecman Firm serves Manhattan, Bronx, Brooklyn, Queens, Staten Island, Long Island, Westchester, Upstate NY, Morris County, and Rockland County.
**later settled while on appeal for $7.940 million
*** later settled for $3.5 million
**** total potential payout
"Lawyer Advertising"+
"Prior results do not guarantee a similar outcome."