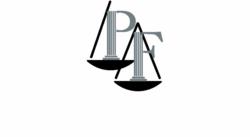 There is the hope that the civil rights violation lawsuits will force real change.
New York, New York (PRWEB) September 19, 2012
According to BusinessWeek (9/13/2012), New York City plans to spend $735 million on settlements or court awards in the personal injury, property damage, and contract dispute lawsuits it's facing in the fiscal year ending in June 2013. The number of lawsuits is in the thousands. Unsurprising to New York civil rights violation lawyers at The Perecman Firm, the New York Police Department is one of the biggest sources of court-ordered lawsuit settlement payouts.
In fiscal 2011, the most recent year for which data was available, the city doled out $664 million, including $119 million for "alleged police misconduct and civil rights violations," in New York reported BusinessWeek.
Accusations against the NYPD have included illegal arrest, use of excessive force by police, and police denying inmates medication.
"Some say that if the NYPD violates your civil rights, you have a better chance at payday then with a lottery ticket. However, as many of the people I've fought for have said, they'd prefer not to have been victims in the first place. Unjust police tactics can cause physical and-or mental harm. It can cause a person to lose a job or be evicted from a place of residence, among other unfair penalties," said Perecman, founder of The Perecman Firm and a civil rights violation lawyer in New York for over 30 years.
New York civil rights violation lawyers at The Perecman Firm noted that Mayor Michael Bloomberg recently called on state and federal lawmakers to "reform tort law."
"At The Perecman Firm, we help people who have had their civil rights violated by employers, corporations, police officers and others. Lawsuits will hopefully help people who have suffered from unfair treatment. A person should be compensated for any infringement on his or her rights. As importantly, there is the hope that the civil rights violation lawsuits will force real change," said Perecman.
Individuals who believe they have been victims of a New York civil rights violation including false arrest or police brutality can contact The Perecman Firm at 212-977-7033.
About David Perecman and The Perecman Firm, PLLC:
For the past 30 years, the New York civil rights violation, medical malpractice, construction accident, and auto accident lawyers at The Perecman Firm, PLLC have handled all types of cases including racial profiling and false imprisonment. David Perecman, founder of the Firm, has been recognized for his achievements as an Honoree in the National Law Journal's Hall of Fame, in New York Magazine's "The Best Lawyers in America" and The New York Times Magazine "New York Super Lawyers, Metro Edition" for the years 2007-2010. The prestigious U.S. News & World Report ranks The Perecman Firm among the top 20 personal injury firms in New York City for 2011-2012.
The Firm has recovered millions of dollars for its clients. Among the more recent victories, Mr. Perecman won a $15 million verdict** for a construction accident (Index 112370/03) Supreme Court, New York County, a $5.35 million dollar verdict*** for an automobile accident (Index 2749/04) Supreme Court, Kings County, and a $40 million dollar structured settlement for medical malpractice (Index 2146/03)****Supreme Court, Kings County.
The Perecman Firm serves Manhattan, Bronx, Brooklyn, Queens, Staten Island, Long Island, Westchester, Upstate NY, Morris County, and Rockland County.
**later settled while on appeal for $7.940 million
*** later settled for $3.5 million
**** total potential payout
"Lawyer Advertising"+
"Prior results do not guarantee a similar outcome."