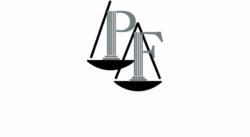 When a high wind advisory is issued, precautionary measures must be taken to protect people and property.
New York, NY (PRWEB) September 20, 2012
The National Weather Service issued a high wind advisory for New York City on Tuesday. Winds of up to 30 mph with gusts up to 50 mph were expected. As a precaution, the New York City Buildings Department urged builders and property owners to secure construction sites, according to The Wall Street Journal. (9/18/12) New York construction accident lawyers at The Perecman Firm agreed with the department that violations and stop work orders should be issued if builders, contractors and developers do not properly prepare for a storm.
"Most injuries and deaths associated with high winds are from flying or falling debris. Dangers from high winds also include collapsed structures. Buildings under construction are particular vulnerable to extreme weather conditions," said David Perecman, a New York construction accident lawyer for over 30 years.
To protect a construction site and prevent accident injuries, a construction team may need to clean up and secure loose building material, unfinished construction and debris; cover electrical equipment; store loose tools; remove job site signage; turn off utilities; and secure sidewalk sheds, construction fences, netting and scaffolding. Crane operations must be suspended and crane equipment secured when wind speeds read 30 mph or higher to prevent a crane accident.
"When a high wind advisory is issued, precautionary measures must be taken to protect people and property," said Perecman. "If necessary, a professional should be consulted for advice on how to safely secure the construction site."
New York construction accident lawyers at The Perecman Firm also applaud the Buildings Department request to New Yorkers. People were asked to call 311 if they see potentially unsafe construction conditions or 911 if a building appears to be structurally compromised.
Perecman, chairman of the Labor Law committee for the New York State Trial Lawyers Association and lecturer on construction accident law, understands that property owners are legally obligated to maintain their properties in a safe condition under the Administrative Code of the City of New York.
David Perecman and construction accident attorneys at The Perecman Firm have helped many people obtain compensation following construction accidents in New York. Contact The Perecman Firm at 212-977-7033.
About David Perecman and The Perecman Firm, PLLC:
For the past 30 years, the New York personal injury, construction accident, medical malpractice, and civil rights violation lawyers at The Perecman Firm, PLLC have handled all types of New York personal injury cases including ladder falls and electrical accidents. David Perecman, founder of the Firm, has been recognized for his achievements as an Honoree in the National Law Journal's Hall of Fame, in New York Magazine's "The Best Lawyers in America" and The New York Times Magazine "New York Super Lawyers, Metro Edition" for the years 2007-2010. The prestigious U.S. News & World Report ranks The Perecman Firm among the top 20 personal injury firms in New York City for 2011-2012.
The Firm has recovered millions of dollars for its clients. Among the more recent victories, Mr. Perecman won a $15 million verdict** for a construction accident (Index 112370/03) Supreme Court, New York County, a $5.35 million dollar verdict*** for an automobile accident (Index 2749/04) Supreme Court, Kings County, and a $40 million dollar structured settlement for medical malpractice (Index 2146/03)****Supreme Court, Kings County.
The Perecman Firm serves Manhattan, Bronx, Brooklyn, Queens, Staten Island, Long Island, Westchester, Upstate NY, Morris County, and Rockland County.
**later settled while on appeal for $7.940 million
*** later settled for $3.5 million
**** total potential payout
"Lawyer Advertising"+
"Prior results do not guarantee a similar outcome."