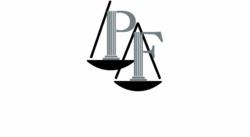 Considering the Fire Department had even bought a chaplain to the scene, the successful rescue was a best case scenario ending.
New York, New York (PRWEB) March 26, 2013
Medical workers and firefighters rescued a construction worker from a situation "none of them had ever encountered," according to The New York Times(3.21.13). The worker was trapped in slurry on the Second Avenue subway construction site. Construction is dangerous work, said New York construction accident lawyer David Perecman. As this accident demonstrated, workers are exposed to dangers from both known and unanticipated risks.
The slurry became like quicksand trying to suck the worker down, said The New York Times. Fifty-one year old Joseph Barone was stuck in the slurry up to his waist.
In the NYT, Barone said he simply lost his footing in a tunnel. After rigging a welding machine for removal from a cavern, he had stepped off a stretch of matting and into the thick mud.
"Attention will now turn to the working conditions leading up to the accident. Contractors and construction managers need to think about the things that can go wrong and proactively prevent even worst-case scenarios," said Perecman.
The worker was eventually rescued by firefighters using a pulley system, a backhoe, a manual griphoist machine and their hands, reported The New York Times. He had been trapped for over four hours. Barone suffered from hypothermia and minor injuries.
"Considering the Fire Department had even bought a chaplain to the scene, the successful rescue was a best case scenario ending," said Perecman.
Lawyers at The Perecman Firm investigate the details of construction accidents on behalf of clients who have been injured in a worksite accident. Their goal is to determine, among other factors, whether all safety precautions were taken and-or if workers knew about potential hazards. Through the investigation, the lawyers and their clients can learn who should be held accountable.
For more than 30 years, the construction accident attorneys at The Perecman Firm in New York have aggressively helped injured workers and-or their families obtain compensation following construction accidents in New York. Contact The Perecman Firm at 212-977-7033.
About David Perecman and The Perecman Firm, PLLC:
For the past 30 years, the New York construction accident, medical malpractice, auto accident, personal injury, and civil rights violation lawyers at The Perecman Firm, PLLC have handled all types of New York construction accident cases, including scaffold and crane collapses. David Perecman, founder of the Firm, has been recognized for his achievements as an Honoree in the National Law Journal's Hall of Fame, in New York Magazine's "The Best Lawyers in America" and The New York Times Magazine "New York Super Lawyers, Metro Edition" for the years 2007-2010. The prestigious U.S. News & World Report ranks The Perecman Firm among the top 20 personal injury firms in New York City for 2011-2012 and 2012-2013.
The Firm has recovered millions of dollars for its clients. Among the more recent victories, Mr. Perecman won a $15 million verdict** for a construction accident (Index 112370/03) Supreme Court, New York County, a $5.35 million dollar verdict*** for an automobile accident (Index 2749/04) Supreme Court, Kings County, and a $40 million dollar structured settlement for medical malpractice (Index 2146/03)****Supreme Court, Kings County.
The Perecman Firm serves Manhattan, Bronx, Brooklyn, Queens, Staten Island, Long Island, Westchester, Upstate NY, Morris County, and Rockland County.
**later settled while on appeal for $7.940 million
*** later settled for $3.5 million
**** total potential payout
"Lawyer Advertising"+
"Prior results do not guarantee a similar outcome."