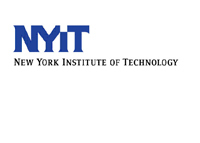 This great accolade from Architect magazine is just one of the examples of our accomplishments.
Old Westbury, N.Y. (Vocus) January 26, 2010
New York Institute of Technology's (NYIT) School of Architecture and Design was ranked by Architect magazine as one of the top four U.S. schools that excel in building technology and construction.
The December 2009 issue's Architecture Schools Guide praised NYIT as "a school that's dedicated to producing career-ready graduates." NYIT's participation in the 2005 and 2007 international Solar Decathlon competitions was highlighted as an example of the kind of "technology taught at NYIT as the path to both a sustainable built environment and an efficient practice."
"When I came to NYIT eight years ago, one of my many charges was to bring the quality of our student's education into the public eye," said Judith DiMaio, dean of the School of Architecture and Design. "This great accolade from Architect magazine is just one of the examples of our accomplishments. It is also a testament of the quality of our faculty and of the students who come to NYIT to pursue an architectural education, whether in design, building technology, construction, or history theory."
Frank Mruk, associate dean of the School of Architecture and Design, added that "innovation is a provisional paradigm that increasingly requires technological intelligence to be infused into the systems and processes of experimentation on every level. We're passionate about giving every student the opportunity to innovate and experiment to their fullest potential. We believe we can only be brilliant if our students are brilliant."
NYIT's School of Architecture and Design is unique in its reputation for educating students at the undergraduate level in the various disciplines of architecture, architectural technology, and interior design. Students are not only actively involved in externships, but have also been exposed to exchange programs that enable them to work with other students, cultures, and ultimately prepare them for the global workplace. The school has run exchange programs in conjunction with the University of Potsdam in Germany and the University of Chile in Santiago, and in China, among other locales. Upon completion of their undergraduate work, NYIT architecture and design students are accepted into top graduate programs and recruited by distinguished firms. In addition, NYIT offers a master's degree in urban and regional design at its Manhattan campus.
Upon graduation, all NYIT students are prepared for careers as architects, as experts in architectural technology, and as interior designers through a combination of highly competitive and intensive studio instruction, lecture courses, structure courses, and hands-on exposure to these professions. Their knowledge base is supplemented by a public lecture series in which professionals are invited to present their work and share insights.
The School of Architecture and Design is affiliated with world-renowned architects such as Richard Meier, NYIT's 2009 honorary degree recipient, and managing partner at Richard Meier & Partners Architects, LLP— who will be lecturing at the NYIT Auditorium on Broadway on March 11—and David Childs, NYIT's 2005 honorary degree recipient.
About NYIT:
NYIT is the college of choice for more than 15,000 students enrolled in more than 90 specialized courses of study leading to undergraduate, graduate, and professional degrees in academic areas such as architecture and design; arts and sciences; education; engineering and computing sciences; health professions, behavioral, and life sciences; management; and osteopathic medicine. As a private, nonprofit, independent institution of higher learning, NYIT embraces an educational philosophy of career-oriented professional education for all qualified students and supports applications-oriented research to benefit the greater global community. Students attend classes at NYIT's campuses in Manhattan and Long Island, as well as online and in a number of programs throughout the world. To date, more than 81,500 alumni have earned degrees at NYIT. For more information about NYIT, visit http://www.nyit.edu.
Contact: Lorraine Todisco, communications specialist, 516.686.7812 or ltodisco(at)nyit(dot)edu
###