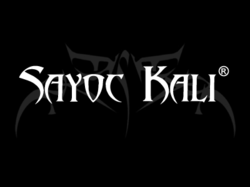 Bala Cynwyd, PA (PRWEB) March 15, 2013
Whips in today's world are primarily used for disciplining animals but in the world of martial arts, a skilled practitioner will use the whip as a bridging tool to close distances. The highly respected Tuhon (master) Jimmie Sayoc, is a sixth generation inheritor of the Sayoc System, which is well recognized in the martial arts community. Tuhon Jimmie Sayoc started assisting his father Pamana Tuhon Chris Sayoc in his seminars at a very young age and is the creator of the current Sayoc Whip Curriculum. Whip seminars are being held all over the country with an upcoming one this weekend in North Hollywood, California. For a limited time, the organization is offering sales of their "Sayoc Whip" (http://sayoc.com/store/product/sayoc-whip/) as well as an opportunity to become whip certified at these events.
The whip is considered to be the most enigmatic of flexible weapons presented in Filipino martial arts systems. Usually misrepresented as a flashy demonstration piece or non-practical weapon, the whip's chief advantages are its ability to be controlled, and the distance with which it could be used effectively, as a weapon that has both flexible, and devastating high impact characteristics. "Flexible weapons are the bridging tool for projectiles", states Tuhon Jimmie Sayoc. This is all fully integrated with the blade system to form a complete system of combative effectiveness.
"Having seen Tuhon Jimmie demonstrate a few whip techniques and seeing the whip product they are currently selling provides us with the tools we need to effectively market for them," says Mark Ramos, marketing team member of Route 72 Systems. With over 15 years of combined marketing experience in generating online sales leads, the company has found that working with such a well known brand as Sayoc Global comes with it welcome challenges that undoubtedly will strengthen their effectiveness in all industries.