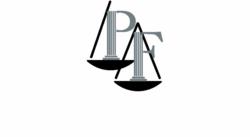 When patients visit a doctor office because of health complaints, they have a right to expect that their condition will be diagnosed accurately.
New York, New York (PRWEB) March 07, 2013
A new study published in JAMA, the Journal of the American Medical Association, suggests that missed or wrong diagnoses made by primary care doctors may result in thousands of deaths and disabilities per year. New York medical malpractice lawyer David Perecman was dismayed by the survey results and estimates from researchers in Reuters (2.25.13).
"The number of people who may have been affected by carelessness or negligence by doctors is shocking. Missed or failed diagnoses are very dangerous, especially when the result can be the wrong treatment, a delay in treatment or worse," said Perecman.
"We've handled thousands of these medical malpractice cases," he added.
Dr. David Newman-Toker from Johns Hopkins University School of Medicine in Baltimore, who co-wrote commentary on the new study, estimated that deaths or disabilities of "at least 150,000 people per year" were resulting from this problem, reported Reuters. Missed diagnoses in the doctor's office may lead to more patient injuries and deaths than other mistakes.
"It is almost inconceivable how many lives may have been changed forever, and not for the better, by the people charged with keeping them healthy," said Perecman, a medical malpractice attorney dedicated to protecting the rights of individuals whose lives have been changed as a result of a health care provider's negligence. "If 150,000 people per year are injured or killed, imagine how many family members are affected by this."
Researchers found that most of the missed diagnoses were a result of the doctor not getting an accurate patient history, doing a full exam or ordering the correct tests during the office visit. Pneumonia, heart failure, kidney failure and cancer each were some of the conditions doctors initially diagnosed as something else, Reuters reported.
Researchers determined that most diagnostic errors could have caused moderate or severe harm to the patient, said Reuters.
"When patients visit a doctor office because of health complaints, they have a right to expect that their condition will be diagnosed accurately," said Perecman.
Researchers used electronic health records for the new study. According to Reuters, they tracked close to 200 diagnostic errors made during primary care visits. In each of those cases, the misdiagnosed patient was hospitalized or at the office or emergency room within two weeks.
Lawyers at The Perecman Firm can provide knowledgeable, aggressive representation for victims of medical malpractice in New York who have suffered injury or death as a result of a doctor's wrong or delayed diagnosis of a condition. Contact The Perecman Firm at 212-977-7033.
About David Perecman and The Perecman Firm, PLLC:
For the past 30 years, the New York construction accident, medical malpractice, auto accident, and civil rights violation lawyers at The Perecman Firm, PLLC have handled all types of New York medical malpractice cases. David Perecman, founder of the Firm, has been recognized for his achievements as an Honoree in the National Law Journal's Hall of Fame, in New York Magazine's "The Best Lawyers in America" and The New York Times Magazine "New York Super Lawyers, Metro Edition" for the years 2007-2010. The prestigious U.S. News & World Report ranks The Perecman Firm among the top 20 personal injury firms in New York City for 2011-2012 and 2012-2013.
The Firm has recovered millions of dollars for its clients. Among the more recent victories, Mr. Perecman won a $15 million verdict** for a construction accident (Index 112370/03) Supreme Court, New York County, a $5.35 million dollar verdict*** for an automobile accident (Index 2749/04) Supreme Court, Kings County, and a $40 million dollar structured settlement for medical malpractice (Index 2146/03)****Supreme Court, Kings County.
The Perecman Firm serves Manhattan, Bronx, Brooklyn, Queens, Staten Island, Long Island, Westchester, Upstate NY, Morris County, and Rockland County.
**later settled while on appeal for $7.940 million
*** later settled for $3.5 million
**** total potential payout
"Lawyer Advertising"+
"Prior results do not guarantee a similar outcome."