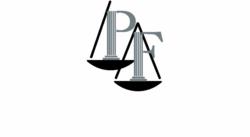 Critically, surgeons must have the right amount of training with the robot.
New York, New York (PRWEB) April 18, 2013
The FDA is reportedly investigating the safety and efficacy of Intuitive Surgical's da Vinci system. The investigation follows a significant increase in reported problems with the surgical robot, including possible links to at least five deaths, reported ABC News. Patients scheduled for surgery should discuss the risks and benefits of robot assisted surgery with their doctor, said New York medical malpractice lawyer David Perecman.
The da Vinci surgical robot is used for include prostate removal, heart valve repair, and organ transplant.
According to ABC News, the FDA has received reports of approximately 500 incidents linked to the robot since January 2012. The reports were filed by hospitals or Intuitive Surgical. While there is no proof any of the problems were caused by the robot, and many didn't injure patients, there have been a few disturbing incidents. The report said in one instance, a robotic hand would not let go of tissue grasped during surgery. In another, a robotic arm hit a patient in the face as she lay on the operating table.
The rise in the use of robot systems for surgery prompts the questions of whether surgeries performed using robotic systems are safer for patients than conventional surgeries, and if doctors are receiving adequate training before using the system.
"Hospitals should only promote robotic surgery and other new technology, if it's the right option for the individual patient," said Perecman. "The surgeon must also make sure the patient knows there are options, as well as the risks and benefits."
"Critically, surgeons must have the right amount of training with the robot," he added.
Currently, hospitals and surgeons get to decide 'if and when a surgeon is ready to perform robotic cases," reported ABC News. There is no expert consensus on the amount of training that is needed. This means that surgeons using the da Vinci robots may be operating with insufficient training. This increases the chance that patients may suffer serious complications or injuries.
If injuries are caused by doctors or hospitals who negligently use and operate this equipment, an injured patient may have a medical malpractice claim.
Claims against the operating doctor or hospital may also focus on negligence. Essentially, the health care provider did something wrong that caused injury. When a doctor makes a mistake, even a minor one can have long-term or deadly consequences.
The million dollar da Vinci robotic system is installed in one in four U.S. hospitals and was used to perform 367,000 surgeries last year, according to ABC News.
Patients scheduled for da Vinci Robot Assisted Surgery should ask for details on the surgical method proposed. They should also inquire about the surgeon's qualifications, the training process the surgeon was required to go though, and how many times the surgeon has performed the recommended procedure.
Compensation in malpractice cases can include coverage of medical bills and lost wages, as well as damages for pain and suffering. Damages can also be paid for future losses such as future medical expenses and wages.
Lawyers at The Perecman Firm can provide knowledgeable, aggressive representation for victims of medical malpractice in New York. Contact The Perecman Firm at 212-977-7033.
About David Perecman and The Perecman Firm, PLLC:
For the past 30 years, the New York construction accident, medical malpractice, auto accident, and civil rights violation lawyers at The Perecman Firm, PLLC have handled all types of New York medical malpractice cases. David Perecman, founder of the Firm, has been recognized for his achievements as an Honoree in the National Law Journal's Hall of Fame, in New York Magazine's "The Best Lawyers in America" and The New York Times Magazine "New York Super Lawyers, Metro Edition" for the years 2007-2010. The prestigious U.S. News & World Report ranks The Perecman Firm among the top 20 personal injury firms in New York City for 2011-2012 and 2012-2013.
The Firm has recovered millions of dollars for its clients. Among the more recent victories, Mr. Perecman won a $15 million verdict** for a construction accident (Index 112370/03) Supreme Court, New York County, a $5.35 million dollar verdict*** for an automobile accident (Index 2749/04) Supreme Court, Kings County, and a $40 million dollar structured settlement for medical malpractice (Index 2146/03)****Supreme Court, Kings County.
The Perecman Firm serves Manhattan, Bronx, Brooklyn, Queens, Staten Island, Long Island, Westchester, Upstate NY, Morris County, and Rockland County.
**later settled while on appeal for $7.940 million
*** later settled for $3.5 million
**** total potential payout
"Lawyer Advertising"+
"Prior results do not guarantee a similar outcome."