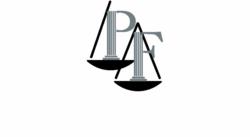 Given that most work-related falls from heights are preventable, there is no excuse for the work being done not being done as safely as possible.
New York, NY (PRWEB) November 15, 2012
New York personal injury lawyer David Perecman alerts employers, supervisors, and workers in companies that perform tree trimming and cutting to the dangers of falls and electrocutions. Clean-up is especially dangerous after a storm. Most recently, a 53-year-old man died after falling more than 40 feet while cutting a tree during a clean-up job after Hurricane Sandy, reported Fox News.
The worker, Michael Pranulis of K Landscaping was up in a pine tree, trying to cut it, when he became entangled as it fell, said Fox News. Pranulis fell more than 40 feet in the work-related accident and suffered catastrophic injuries, including head trauma and multiple broken bones.
"Tree-trimming is a hazardous occupation made even more dangerous after trees are damaged by heavy winds and driving rain. After a storm, even walking under trees can be dangerous. Weakened tree limbs pose a danger of falling even days after a storm has passed," said Perecman, a personal injury lawyer in New York for over 30 years. "Following Sandy, Mayor Michael Bloomberg asked people to stay out of city parks until the trees could be checked."
The Occupational Safety & Health Administration (OSHA) offers specific warnings to tree trimmers on the dangers of falls or electrocutions. Part of the problem, they say, may be that workers are unaware of the risk posed by inadequate or improper safety procedures and equipment.
"To improve the safety of workers involved in tree care, employers should provide formal training to workers and ensure that protective equipment, including fall protection equipment, is used properly," said Perecman.
In addition to falls from trees, specific hazards associated with tree trimming and tree removal include being hit by falling trees or branches; being cut by high-speed saws; being pulled into chippers; and coming into contact with live power lines.
According to the Centers for Disease Control and Prevention (CDC), 1,285 workers died while performing tree care and maintenance in the years 1992-2007. The most common causes of death were being struck by or against an object like a tree or branch (42% of deaths); falls to a lower level (34%); and electrocutions (14%).
Falls from heights are one of the more common causes of worker deaths. In 2011, falls from heights accounted for 541 fatal work injuries, according to the Bureau of Labor Statistics (BLS).
"Given that most work-related falls from heights are preventable, there is no excuse for the work being done not being done as safely as possible," said Perecman.
For more than 30 years, the personal injury attorneys at The Perecman Firm in New York have aggressively helped injured workers and-or their families obtain compensation following personal injury accidents in New York. Contact The Perecman Firm at 212-977-7033.
About David Perecman and The Perecman Firm, PLLC:
For the past 30 years, the New York construction accident, medical malpractice, auto accident, personal injury, and civil rights violation lawyers at The Perecman Firm, PLLC have handled all types of New York personal injury cases, including falls from heights and slip and fall accidents. David Perecman, founder of the Firm, has been recognized for his achievements as an Honoree in the National Law Journal's Hall of Fame, in New York Magazine's "The Best Lawyers in America" and The New York Times Magazine "New York Super Lawyers, Metro Edition" for the years 2007-2010. The prestigious U.S. News & World Report ranks The Perecman Firm among the top 20 personal injury firms in New York City for 2011-2012 and 2012-2013.
The Firm has recovered millions of dollars for its clients. Among the more recent victories, Mr. Perecman won a $15 million verdict** for a construction accident (Index 112370/03) Supreme Court, New York County, a $5.35 million dollar verdict*** for an automobile accident (Index 2749/04) Supreme Court, Kings County, and a $40 million dollar structured settlement for medical malpractice (Index 2146/03)****Supreme Court, Kings County.
The Perecman Firm serves Manhattan, Bronx, Brooklyn, Queens, Staten Island, Long Island, Westchester, Upstate NY, Morris County, and Rockland County.
**later settled while on appeal for $7.940 million
*** later settled for $3.5 million
**** total potential payout
"Lawyer Advertising"+
"Prior results do not guarantee a similar outcome."