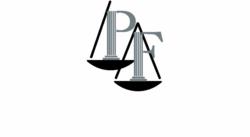 Natural gas utilities have a responsibility to watch out for their neighbors and the communities in which they operate.
New York, New York (PRWEB) November 28, 2012
Twenty-one people were injured when a natural gas leak triggered an explosion that leveled a strip club in western Massachusetts and significantly damaged 12 other buildings, reported CNN. The cause was found to be human error. This leads to all kinds of questions on safety, said New York personal injury lawyer David Perecman.
Allegedly, a utility worker punctured a hole in a high-pressure gas line with a metal probing tool after responding to a report of a gas odor inside a building, said CNN. Markings on the sidewalk showing the location of the underground gas lines were incorrect.
The worker called the gas company after the line was punctured. The fire department then shut off the gas, and evacuated the area around the building. Investigators believe a high volume of gas from the leak entered the building and a number of possible sources could have sparked the explosion, said CNN.
"For the safety of workers and others, underground utilities need to be correctly marked. How many other incorrect or out-of-date markings are there? Accidentally hitting utility lines is extremely dangerous and may result in serious injury or death. These accidents can also disrupt utility services for customers. What precautions will they take now?" said Perecman. "Is the utility prepared to pay compensation to workers and members of the public in case of such accidents?"
Among the injured were firefighters, gas company employees, police officers, a municipal water and sewer department employee and civilians, reported CNN.
"Natural gas utilities have a responsibility to watch out for their neighbors and the communities in which they operate. They must take all precautions and operate in ways that are safe and environmentally responsible," said Perecman.
For more than 30 years, the personal injury attorneys at The Perecman Firm in New York have aggressively helped injured individuals and-or their families obtain compensation following personal injury accidents in New York. Contact The Perecman Firm at 212-977-7033.
About David Perecman and The Perecman Firm, PLLC:
For the past 30 years, the New York personal injury, medical malpractice, construction accident, and auto accident lawyers at The Perecman Firm, PLLC have handled all types of cases including scaffold falls in New York. David Perecman, founder of the Firm, has been recognized for his achievements as an Honoree in the National Law Journal's Hall of Fame, in New York Magazine's "The Best Lawyers in America" and The New York Times Magazine "New York Super Lawyers, Metro Edition" for the years 2007-2010. The prestigious U.S. News & World Report ranks The Perecman Firm among the top 20 personal injury firms in New York City for 2011-2012 and 2012-2013.
The Firm has recovered millions of dollars for its clients. Among the more recent victories, Mr. Perecman won a $15 million verdict** for a construction accident (Index 112370/03) Supreme Court, New York County, a $5.35 million dollar verdict*** for an automobile accident (Index 2749/04) Supreme Court, Kings County, and a $40 million dollar structured settlement for medical malpractice (Index 2146/03)****Supreme Court, Kings County.
The Perecman Firm serves Manhattan, Bronx, Brooklyn, Queens, Staten Island, Long Island, Westchester, Upstate NY, Morris County, and Rockland County.
**later settled while on appeal for $7.940 million
*** later settled for $3.5 million
**** total potential payout
"Lawyer Advertising"+
"Prior results do not guarantee a similar outcome."