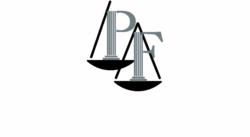 This appears to have been a completely preventable tragedy.
New York, New York (PRWEB) March 27, 2013
A 300-pound arrival-departure sign fell on a family, killing a 10-year boy and injuring other family members while they were inside the Birmingham-Shuttlesworth International Airport in Alabama, reported The Washington Post(3.23.13) and many other news sources. "This incident garnered international attention, in part, because of its unexpectedness," said New York personal injury lawyer David Perecman. "An accident of this kind was previously unheard of."
"The tragedy of the accident also significantly magnified the attention paid to the incident. But first of its kind or not, every fatal accident deserves serious investigation. We must understand what happened to ensure that it never happens again," said Perecman.
Airport officials are investigating why the flight information panel fell, according to The Washington Post.
"This appears to have been a completely preventable tragedy," said Perecman.
When a person has been hurt due to the negligence or carelessness of another party, it is important for them or their family to contact a lawyer who can also investigate the accident and collect evidence for a personal injury claim. An experienced lawyer will thoroughly investigate every aspect of the accident and identify all liable parties.
The boy was pronounced dead at the Children's of Alabama hospital, where two of his siblings were hospitalized. The boy's mother is in critical condition, said the Post.
The airport recently opened newly renovated concourses as part of a $200 million modernization effort, reported The Washington Post.
Personal injury lawyers at The Perecman Firm aggressively pursue financial compensation for injuries. If you have been injured or lost a loved one in an accident in New York, contact The Perecman Firm at 212-977-7033.
About David Perecman and The Perecman Firm, PLLC:
For the past 30 years, the New York personal injury, medical malpractice, construction accident, and auto accident lawyers at The Perecman Firm, PLLC have handled all types of cases of personal injury accidents in New York. David Perecman, founder of the Firm, has been recognized for his achievements as an Honoree in the National Law Journal's Hall of Fame, in New York Magazine's "The Best Lawyers in America" and The New York Times Magazine "New York Super Lawyers, Metro Edition" for the years 2007-2010. The prestigious U.S. News & World Report ranks The Perecman Firm among the top 20 personal injury firms in New York City for 2011-2012 and 2012-2013.
The Firm has recovered millions of dollars for its clients. Among the more recent victories, Mr. Perecman won a $15 million verdict** for a construction accident (Index 112370/03) Supreme Court, New York County, a $5.35 million dollar verdict*** for an automobile accident (Index 2749/04) Supreme Court, Kings County, and a $40 million dollar structured settlement for medical malpractice (Index 2146/03)****Supreme Court, Kings County.
The Perecman Firm serves Manhattan, Bronx, Brooklyn, Queens, Staten Island, Long Island, Westchester, Upstate NY, Morris County, and Rockland County.
**later settled while on appeal for $7.940 million
*** later settled for $3.5 million
**** total potential payout
"Lawyer Advertising"+
"Prior results do not guarantee a similar outcome."