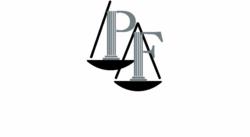 For pedestrians and cyclists to safely share the road, everyone must obey the rules.
New York, NY (PRWEB) August 14, 2012
New York personal injury lawyers at The Perecman Firm are concerned about speeding cyclists in Central Park. As reported by the New York Daily News (9/9/2012), bicyclists are posing an ongoing challenge to pedestrians and each other by speeding and running red lights.
In 35 minutes, the Daily News clocked 16 bicyclists breaking the 25-mph speed limit in the Park, including bicyclists racing "at speeds of up to 30 mph," according to the New York newspaper.
"The rules of the road apply to everyone," said New York personal injury lawyer David Perecman, founder of The Perecman Firm, one of New York's personal injury law firms. "People can be seriously injured or killed when cyclists ignore stop signs, stop lights and flout other traffic laws."
According to the New York Daily News, a Hunter College study conducted recently found that at least 500 New Yorkers are treated in hospitals annually after getting hit by bicyclists. Since January of this year, 292 biking accidents occurred in the city with 65 of those accidents in Central Park, according to NYPD statistics reported by the NYDN.
"For pedestrians and cyclists to safely share the road, everyone must obey the rules," said Perecman, a personal injury lawyer in New York for over 30 years.
The personal injury attorneys at The Perecman Firm in New York have helped many people obtain compensation following personal injury accidents, including New York bicycle accidents. Contact The Perecman Firm at 212-977-7033.
About David Perecman and The Perecman Firm, PLLC:
For the past 30 years, the New York personal injury, medical malpractice, construction accident, auto accident, and civil rights violation lawyers at The Perecman Firm, PLLC have handled all types of New York accident cases including bicycle accidents. David Perecman, founder of the Firm, has been recognized for his achievements as an Honoree in the National Law Journal's Hall of Fame, in New York Magazine's "The Best Lawyers in America" and The New York Times Magazine "New York Super Lawyers, Metro Edition" for the years 2007-2010. The prestigious U.S. News & World Report ranks The Perecman Firm among the top 20 personal injury firms in New York City for 2011-2012.
The Firm has recovered millions of dollars for its clients. Among the more recent victories, Mr. Perecman won a $15 million verdict** for a construction accident (Index 112370/03) Supreme court, New York County, a $5.35 million dollar verdict*** for an automobile accident (Index 2749/04) Supreme court, Kings County, and a $40 million dollar structured settlement for medical malpractice (Index 2146/03)****Supreme Court, Kings County.
The Perecman Firm serves Manhattan, Bronx, Brooklyn, Queens, Staten Island, Long Island, Westchester, Upstate NY, Morris County, and Rockland County.
**later settled while on appeal for $7.940 million
*** later settled for $3.5 million
**** total potential payout
"Lawyer Advertising"+
"Prior results do not guarantee a similar outcome."