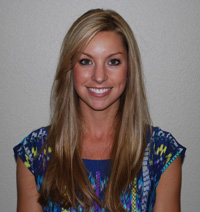 "I love working with my hands, and I have a passion for getting to know other people's stories. Oak Park Dental is a place where I can do just that." - Dr. Megan Steiner
Madison, WI (PRWEB) November 01, 2012
Madison, WI based practice Oak Park Dental is pleased to announce that Dr. Megan Steiner has joined their team of professionals. Dr. Steiner is a welcome addition to the Oak Park Dental practice!
Dr. Steiner graduated from Boston College with a BA in History and a Minor in Chemistry, and went on to graduate Cum Laude from the Marquette University School of Dentistry. Steiner has a track record of community service and volunteerism, having worked with Mission of Mercy in 2009, 2010 and 2012 to provide free restorative dental care to patients in need in La Crosse, Sheboygan and Madison, and is a new member of the Junior League of Madison. This fits well with Dr. Jana Gyurina's commitment to children's and women's health; under her leadership, Oak Park Dental has built an ongoing tradition of community and charity work, including support of the "Give Kids A Smile" program as well as many other campaigns.
Oak Park Dental's attention to patient care was a large part of Dr. Steiner's decision to relocate to Madison and join the practice. "Oak Park is committed to being a quality, patient-centered practice that will consistently deliver the highest level of comfortable, compassionate care," Steiner said, adding, "This is a private practice where each patient is treated like they are the only one in the building. This kind of quality on all fronts is what brought me here to join Dr. Jana and her team."
The technology available at Oak Park was also an attraction to Steiner - the CEREC machine in particular - that makes dental crowns available to patients in a single visit. "It's so important for patients to not only have a dentist who will listen to and address their concerns, but who also keeps up with the latest trends in dentistry and have industry leading technology," Steiner said. "The CEREC machine lets us provide exceptional restorations to our patients!"
This modern dental technology is an important part of the practice, allowing Dr. Steiner and Dr. Gyurina to provide industry-leading dentistry to their patients. Oak Park Dental has created a setting in which the highest quality of care can be delivered to patients, with skill, comfort and compassion.
Getting to know each and every one of her patients is a priority for Steiner, who knew she wanted to be a dentist from a young age. "Unlike some doctors, dentists are often able to care for patients throughout their entire lives," she says. "I love working with my hands, and I have a passion for getting to know other people's stories. Oak Park Dental is a place where I can do just that."
Dr. Steiner joins Dr. Jana Gyurina at the Madison, WI, based practice, offering restorative, family and cosmetic dentistry to Madison residents as well as the surrounding areas of Middleton, Verona, Oregon and Monona. For more information about Oak Park Dental and the services they offer, contact the practice at 608-833-4666.