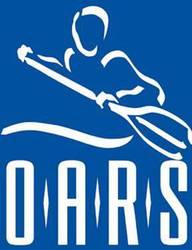 I added up the number of O.A.R.S. adventures I've been on through the years and came up with 10. It's truly amazing that they just keep getting better and better!
Angels Camp, California (Vocus) May 12, 2009
From the Grand Canyon to white sandy beaches in Fiji, O.A.R.S. (Outdoor Adventure River Specialists) offers more than 75 unique itineraries for every adventurer's budget. This eco-savvy adventure travel company is the largest, most geographically diverse whitewater rafting outfitter in the western U.S. They guide thousands of guests off the grid and through the world's waterways each year.
National Geographic Adventure magazine twice named the company as "the Best River and Sea Outfitter on Earth" and recently National Geographic Traveler recognized the company's Ultimate Fiji Explorer luxury adventure as one of their "2009 Tours of a Lifetime." As testament to the company's outstanding customer service and expertise, Condé Nast Traveler magazine named Reservations Manager, Mindy Gleason, their "Top Travel Specialist" for River Rafting in 2007 and 2008.
Gleason, who has worked and traveled with O.A.R.S. for nearly two decades, recently returned from the Upper Navua River in Fiji as the first person to navigate each river included in the company's Seven Whitewater Wonders of the World. These crème de la crème whitewater trips include: the Colorado River through the Grand Canyon; the Middle Fork of the Salmon River in Idaho; the Chilko-Chilcotin-Fraser Rivers in British Columbia; the Futaleufu River in Chile; the Klinaklini River in Coastal British Columbia; the Tuolumne River near Yosemite National Park in California; and the Upper Navua River in Fiji.
"The Seven Whitewater Wonders was introduced as part of our 35th anniversary celebration," George Wendt, O.A.R.S. Founder and President, stated. "Many of our travelers call us seeking trips on the world's finest rivers. We put our collective experiences together - our office staff alone has done close to 1,000 river trips - and realized these seven rivers represent some of the most unique waterways in the world. Five years later, we are thrilled there are several other O.A.R.S. travelers who are about to complete all seven itineraries and join Mindy in our Seven Whitewater Wonders Club."
In an interview from the O.A.R.S. Headquarters, Ms. Gleason added, "I realize I am extremely fortunate to be the first person to participate in such a unique travel opportunity. I certainly will never forget sleeping in tree houses along the Futaleufu River in Chile or witnessing the nearly 75 waterfalls cascading from the Upper Navua River's canyon walls on my recent trip in Fiji. I find it helpful to have first-hand experience on so many different rivers when I talk with people who call our office. I'm frequently asked to reveal my favorite river, although I can't truthfully do that. I do, however, have favorite memories from each. I particularly enjoyed the remoteness of the Kliniklini River in British Columbia. I love to fly and we utilized helicopters and bush planes to access the river, which was thrilling. I often suggest to our travelers to experience more than one river, as each one offers something unique and unforgettable. No matter the economy, it's always a good time to invest in lifetime memories."
Longtime O.A.R.S. traveler, Carol Kurtz of Carmel Valley, California, said, "I added up the number of O.A.R.S. adventures I've been on through the years and came up with 10. It's truly amazing that they just keep getting better and better!"
Since 1969 O.A.R.S. has set the standard in first-class rafting, sea kayaking and multi-sport vacations, with destinations and unparalleled experiences on over 35 rivers and coastlines of the world. O.A.R.S. caters to active travelers of all ages and abilities with more than 75 unique itineraries worldwide, including one-day and weekend escapes. For more information on O.A.R.S. eco-friendly adventures, including a free 84-page color catalog, call O.A.R.S. at 1-800-346-6277, email the company at info(at)oars.com or visit http://www.oars.com.
Contact:
Steve Markle
1- 209-736-2407 ext. 716
http://www.oars.com
###