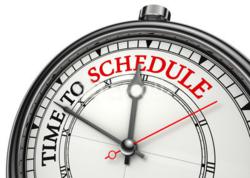 With the newest way of physical therapy documentation and management, scheduling and billing staff will have easier access to all patients' records, allowing better communication between the departments.
Denville, NJ (PRWEB) March 20, 2013
"I've been telling all therapists who come to me for marketing help that choosing the right EMR for physical therapy services is the hard part. However, once the office chose an occupational therapy software and puts it in full service to their practice, the benefits far outweigh any downside found," Nitin Chhoda said.
Chhoda added in his latest post that even the most experienced and seasoned physical therapy office administrators that still hesitate on EMR transition process will eventually see what they are missing once they found out how helpful an EMR can be to the business. He provided a check list of what every office should look for when shifting to physical therapy EMR. The expertise he offers to all therapists who are still unsure of the right physical therapy EMR system to use can benefit from the website.
Based on research and experience of other practitioners who already switched to EMR, scheduling and billing staff will have easier access to all patients' records, allowing better communication between the departments. With the wide selection of physical therapy software on the market, there is one that fits every therapist's office.
According to Chhoda, the website offers articles that cover all areas of physical therapy services whether from scheduling appointments to billing patients. By using the latest EMR for physical therapy documentation software, every therapist around the country will find that they are spending less admin time and more patient time.
Chhoda's office can be reached by phone at 201-535-4475. For more information, visit the website at http://www.emrnews.com.
ABOUT NITIN CHHODA
Nitin Chhoda PT, DPT is a licensed physical therapist, a certified strength and conditioning specialist and an entrepreneur. He is the author of "Physical Therapy Marketing For The New Economy" and "Marketing for Physical Therapy Clinics" and is a prolific speaker, writer and creator of products and systems to streamline medical billing and coding, electronic medical records, health care practice management and marketing to increase referrals. He has been featured in numerous industry magazines, major radio and broadcast media, and is the founder of Referral Ignition training systems and the annual Private Practice Summit. Chhoda speaks extensively throughout the U.S., Canada and Asia. He is also the creator of the Therapy Newsletter and Clinical Contact, both web-based services to help private practices improve communication with patients, delivery better quality of care and boost patient retention.