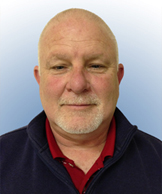 Spartanburg, SC (PRWEB) March 07, 2013
OEC Petroleum Systems proudly announces that Gene Wright has been promoted to General Manager. He follows Roger Skinner who retired after 35 years of service with OEC Petroleum Systems. Wright has over 32 years of experience in sales and service of petroleum equipment.
About OEC Petroleum Systems, Inc.
OEC Petroleum Systems is a provider of fuel dispensing related equipment with offices in Spartanburg-SC, Cayce-SC, and Asheville-NC. A subsidiary of Oilmen's Equipment Corporation, they have been proudly serving the petroleum industry since 1951.
For more information: http://www.gaspumps.com