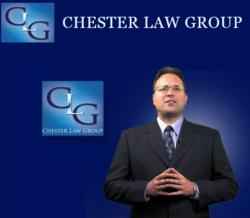 I really enjoy these trips because they create a great setting to have fun, get to know each other better on a personal level, and make plans for the future of Chester Law Group in a relaxed setting. Sometimes the best ideas come from casual brainstorming
Akron, OH (PRWEB) March 27, 2013
Chester Law Group Co., LPA, an Ohio personal injury law firm and Ohio wrongful death law firm, is pleased to announce it will be having its second annual Las Vegas trip in mid April 2013.
Upper management as well as several legal personnel are attending the 5 day trip, including David M. Chester, the founder of Chester Law Group.
During the trip, the firm members will be discussing plans for 2013 and beyond, and expansion of the firm. These expansion plans include expanding Chester Law into West Virginia in late 2013.
Last trip, participants enjoyed racing exotic cars on a race track, comedy shows, Cirque du soleil, as well as fantastic dinners and shopping. All attending commented on what a great time they had.
In a recent interview, attorney David M. Chester, said "I really enjoy these trips because they create a great setting to have fun, get to know each other better on a personal level, and make plans for the future of Chester Law Group in a relaxed setting. Sometimes the best ideas come from casual brainstorming in a relaxed setting."
About Chester Law Group Co., LPA
Chester Law Group is an Ohio personal injury law firm which handles serious car accident cases, truck accident claims, Ohio motorcycle accident claims, wrongful death cases, serious injury cases, and catastrophic injury claims with 16 offices across Ohio. Office locations are in Akron, Amherst, Beachwood, Canton, Cincinnati, Columbus, Independence, Medina, Mentor, Ravenna, Toledo, Twinsburg, Warren, Westlake, Wooster and Youngstown, Ohio. Their lawyers handle Ohio serious injury claims combining the resources of a big law firm with the personal attention and care you would expect from a small firm. To quote David Chester, "Big firm results with a small firm feel." Chester Law Group Co., LPA is dedicated to protecting Ohioans' rights in Ohio personal injury cases.
Chester Law Group Co., LPA
430 White Pond Drive
Akron, OH 44320
330-253-5678
800-218-4243
http://www.ChesterLaw.com